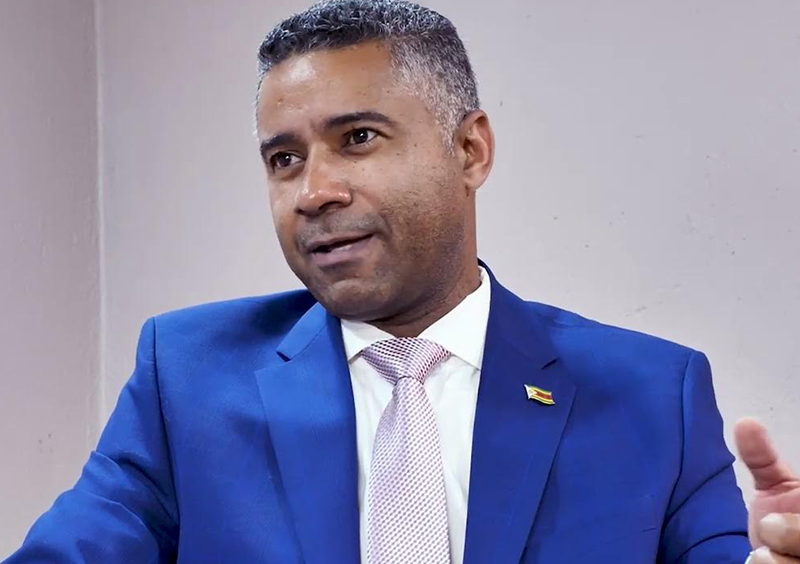 LEADER of the Democratic Union of Zimbabwe (DUZ) Robert Chapman says Zanu PF and Citizens Coalition for Change (CCC) officials actually "play and eat" together and are taking Zimbabweans for a ride.
Addressing journalists on the sidelines of a meeting with party members in Dangamvura, Mutare last Saturday, Chapman said officials from the two parties were close to each other and were not serious about developing the country.
"There was great opportunity and light at the end of the tunnel when we had the GNU (Government of National Unity). We started seeing Zimbabwe becoming more prosperous and things started to change. Unfortunately, those folks that were in the GNU are still part of the system right now. They sit and eat at the same table. They were even given US$40 000 (housing loans) each," Chapman said.
"Those people own companies together, they represent each other in their business and lawyers from the opposition are representing companies owned by officials from the ruling party founded fraudulently.
"If you have a councillor or an MP and the system has not been working for you for a long period in your area, then it is high time you removed them from office. Why would you vote for a person who has been in power for a long period but without bringing development, then why should we continue voting for those people?
Chapman urged Zimbabweans to register and vote for change saying if the Zanu PF government is given another five years, everything will go down the drain.
"We cannot do the same things that we have been doing for the past years. DUZ has come to change the game. Politics is now shifting. Look at what has happened in Zambia and Lesotho among other African countries, new parties are taking over and we are ready for that. DUZ is going to bring economic prosperity, justice and modernisation to Zimbabwe. If we keep them in power for the next five years, it will be expensive and painful for Zimbabweans," he said.
DUZ secretary-general Pishai Muchauraya said the party was ready to deliver.
"In the politics of today, there is no longer the big brother mentality. As DUZ we are ready for the elections. We have the people and structures throughout the country. We are going to contest in all council and parliamentary elections," said Muchauraya, a former Makoni South legislator under the then Morgan Tsvangirai-led MDC party.
He said DUZ would launch its election campaign in Bulawayo at a date to be advised.
"All is in place and we are expecting thousands of our supporters to come for the election launch. We are having numerous disgruntled members from other parties who have come to join us. DUZ is for everyone and we have our strategies in place to win these elections. President Chapman has come in place to unite people and develop our country which is in a mess," he said.
During the meeting, Chapman also said Zimbabwe was reeling under an economic crisis that had seen prices of basic commodities spiralling, replicating the 2008 hyperinflation era.
Related Topics