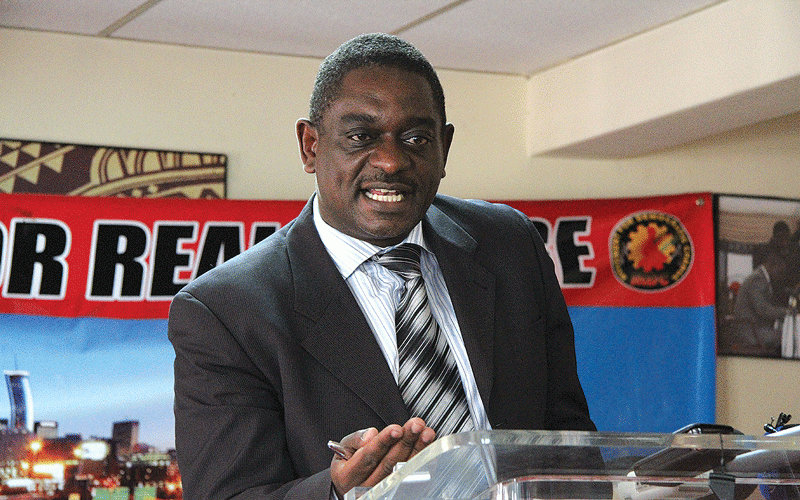 THE opposition Citizens Coalition for Change (CCC) has described the Electoral Amendment Bill as defective and out of sync with the legislative framework.
The heavily-criticised law was gazetted last year and seeks to, among other things, disqualify aspiring electoral candidates with criminal records.
Mutare Central legislator Innocent Gonese described the proposed law as "fundamentally flawed".
"The Electoral Amendment Bill is fundamentally flawed and dismally fails to deal with the deficits in our legislative and environmental framework," Gonese said.
"It ignored recommendations from various election observer missions which made poignant and pointed observations on the deficits in our (electoral) processes.
"The proposed amendments do not deal with critical Issues like ensuring the right to vote is extended to various groups of citizens like the diaspora, prisoners, essential services, the hospitalised and physically challenged."
Dzivarasekwa legislator Edwin Mushoriwa (CCC) added that Zimbabwe had failed for the past two decades to hold credible and transparent elections due to the gaps in the Electoral Bill.
"The Bill as currently gazetted does make cosmetic changes and does not go deeper as we wanted. We have, however, suggested massive amendments to the Bill," Mushoriwa said.
However, Zanu PF chief whip and Gutu South legislator, Pupurai Togarepi said the ruling party would not be hoodwinked into debating foreign-sponsored agendas.
"Our opinion is that the opposition is showing dishonesty as always. What we debate on the Bill are substantive issues not politicking," he said.
"We will not be hoodwinked to debate foreign-sponsored agendas. In any case, the members of the opposition were in Parliament for the past five years, eating cakes in hotels forgetting that they needed to move such motions."
The Bill is on the second reading stage.
If it sails through and is signed by the President before the polls, it will be implemented during this year's harmonised elections.
Justice minister Ziyambi Ziyambi said: "The Electoral Act we have is good and amendments that we put forward are the identified ones that we felt are necessary. Our electoral laws compare well with those in the region, and may be the best."
Related Topics