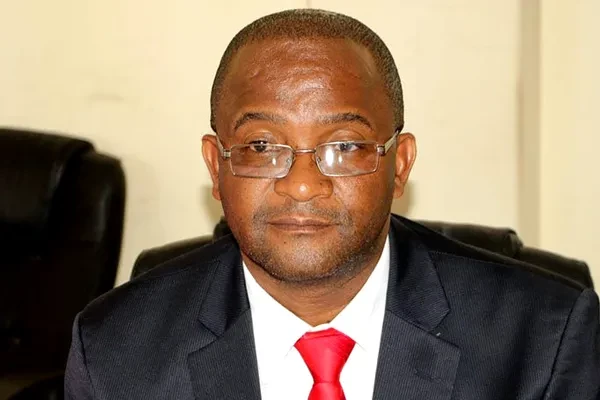 A FULL Constitutional Court (ConCourt) bench led by Chief Justice Luke Malaba yesterday threw out an application filed by MDC-T president Douglas Mwonzora seeking the postponement of the 2023 harmonised election until delimitation is re-done.
Justice Malaba said the application lacked jurisdiction.
He said full reasons for the judgment would be made available later.
Before Mwonzora's lawyers Lovemore Madhuku and his team submitted their arguments in court, prominent lawyer Jeremiah Bamu — who was party to the application after successfully applying for a joinder (amicus curiae) — was denied audience.
Justice Malaba ruled that Bamu had failed to file his heads of argument as prescribed by the law.
Bamu's bid to join in the application was recently granted by Justice Anne Gowora.
However, Justice Malaba denied him audience on the basis that he ought to have filed submissions himself instead of appointing a lawyer.
Advocate Tererai Mafukidze had filed submissions on behalf of Bamu.
The court ruled that it was improper and Bamu was removed as a party to the proceedings.
"The law is very clear that the amicus curiae must produce heads of argument," Justice Malaba ruled.
"We never granted Bamu leave to create an excuse.
"We said you are an expert, you come and assist the court yourself.
"Submit your heads of argument.
"He didn't do so. So we don't have an amicus curiae."
While submitting the arguments for Mwonzora, Trust Maanda said the Zimbabwe Electoral Commission (Zec) had violated section 161(1) and (2) of the Constitution of Zimbabwe in its delimitation exercise that was conducted recently.
But the ConCourt queried how section 160 affected Mwonzora, who in his pleadings clearly stated that he intended to stand as an MDC-T presidential candidate and his victory would be based on a national tally.
Section 160 of the Constitution only commands Zec to divide the country into constituencies and wards for the purpose of electing Members of Parliament and councillors.
However, Zec lawyer Tawanda Kanengoni, in his submissions, concurred with Justice Malaba's argument saying Mwonzora's application was baseless as Zec still had 210 constituencies after the delimitation exercise.
Kanengoni said the delimitation would not affect Mwonzora as he is the presidential candidate and the elections were not localised, but required a national tally.
Justice minister Ziyambi Ziyambi's lawyer Ottilia Zvedi submitted that Mwonzora did not establish locus standi and that he also failed to establish the right that was violated by the delimitation exercise.
Zvedi also said Mwonzora failed to establish cause of action.
However, Justice Malaba asked Zvedi if the gazetting of the delimitation affected the validity of the argument, to which she said it did not.
He went on to dismiss the application without going into the merits, saying Mwonzora had approached the wrong court.
The ruling means President Emmerson Mnangagwa can now set the election dates.
Related Topics