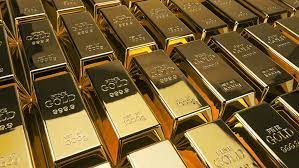 ZIMBABWE'S gold markets were overrun this week by fears that the recently announced steep increase of 400% in gold dealing licence fees would result in a sharp rise in smuggling of the precious mineral.
Several estimates have indicated that up to US$100 million was being spirited out of the domestic market monthly, through smuggling.
Announcing this week's hikes, Finance and Economic Development minister Mthuli Ncube said on Monday gold dealing licencing fees would be pegged at US$200 000, from US$5 000.
There has already been a backlash from small scale players, who argued that the reviews were meant to push them out, giving space to only big and politically connected dealers.
But players warned that hikes in dealership licences will not address fundamental issues affecting the industry.
They warned that Zimbabwe should, instead, brace for a rise in smuggling cases of the metal.
"It is hereby notified that the Minister of Finance and Economic Development, in terms of Section 19 of the Gold Trade Act…made the following regulations…The Gold Trade (License Fees) Notice 1987, published in Rhodesia Government Notice 256 of 1978 is amended by the repeal of paragraph 1 of Schedule 2 and the substitution of Gold dealing Licence US$200 000," Ncube said.
Mining expert Innocent Nicks said steep hikes in dealership fees would see the emergence of monopolies.
"The fee is exorbitant and is beyond the reach of many people," Nicks told the Independent.
"What it means is that a few will determine gold prices in the industry, hence a monopoly."
But Zimbabwe Miners Federation chief executive officer Wellington Takavarasha said the steep rise will only affect gold exporters.
"The increase only affects those who are in the business of exporting gold, local gold buyers are not affected," Takavarasha said in an interview.
A Chamber of Mines of Zimbabwe source said there had been confusion in the market and the correct position was that it was the gold dealer licence that changed while the gold buying licence fee remained the same.
"Kindly note that the dealership licence and gold buying licence are different," the source said.
"A dealing licence allows you to export gold to your account, while a gold buying licence allows someone to buy gold in the country and deliver it to Fidelity. So, the operational costs up to the delivery of gold to Fidelity will not be affected. Currently, Fidelity and a few others have the dealership licences to export gold," the source said.
Mines deputy minister Polite Kambamura did not respond to questions sent to him when this publication sought to understand the rationale behind the increase in the licence fees.
According to reports, government recently noted the need to cascade the benefits being derived in gold mining to the lower levels of society through the licencing fees strategy.
The mining sector recorded significant growth last year with a total of 35 280kg of gold delivered to Fidelity Printers and Refinery.
Fidelity is the official buyer of all gold produced in Zimbabwe.
It has projected gold deliveries to reach 40 tonnes in 2023, mainly due to new gold mining projects coming into production.
Fidelity general manager Peter Magaramombe said: "There is nothing wrong with government raising money through hiking these dealing fees. We have no problem at all as we are in full support of government initiatives".
Related Topics