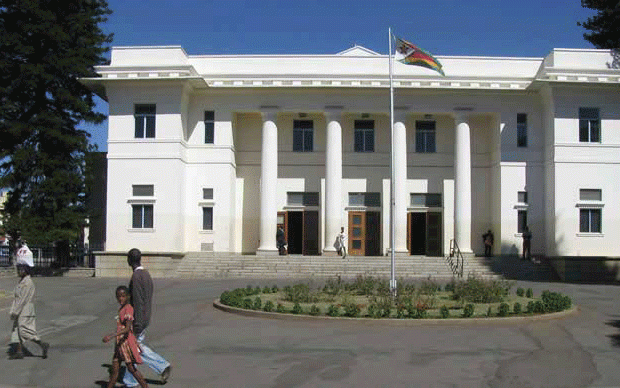 ROLLING power outages have forced the Bulawayo City Council (BCC) to pump water for only 10 hours per day, it has emerged.
"The City of Bulawayo would like to inform residents that we are currently facing a significant challenge with our water supply system due to ongoing power outages at Ncema and Fernhill. We pump water eight to 10 hours per day, instead 24 hours and this has resulted in the city not having enough to meet the current water demand," Bulawayo Town Clerk, Christopher Dube said.
Bulawayo is facing a serious water shortage that has seen residents go without water for days.
Residents have resorted to using water from unprotected sources or buying it.
Recently, there was a diarrhoea outbreak, but the council says recorded cases have been going down.
According to Dube, the six distribution reservoirs supplying the city are struggling to maintain acceptable water levels due to rolling power outages.
"To avoid any disruptions to the water supply, the city will continue with its daily water restoration programme, which will provide water sparingly to all of the city's suburbs.
"We are aware of the impact that this situation is having on the residents and we want to assure you that we are actively engaged with Zesa Holdings to address the power disruptions that have impacted our water supply," Dube said.
"While we cannot provide specific details about the ongoing discussions, we can assure you that council and Zesa Holdings are working together to find a solution to this critical issue.
"We appreciate the residents for their patience and understanding during this challenging time and would like to advise that we are doing everything in our power to resolve this issue as quickly as possible."
Bulawayo has faced perennial water problems for decades during which both residents and the city fathers have pinned their hopes on an ambitious Matabeleland-Zambezi Water Project.
The Matabeleland Zambezi Water Project, a long held plan to draw water from the Zambezi River through the construction of a 450-kilometre pipeline from Zambezi River to the mostly arid Matabeleland region, was mooted as far back as 1912. At one point, Bulawayo also pinned its hopes on the massive Nyamandlovu aquifer, but the project ran into viability challenges along the way.
Some boreholes, which have been providing the residents with most of their water needs have dried up, while BCC has expressed health concerns over borehole water.
Follow us on Twitter @NewsDayZimbabwe
Related Topics