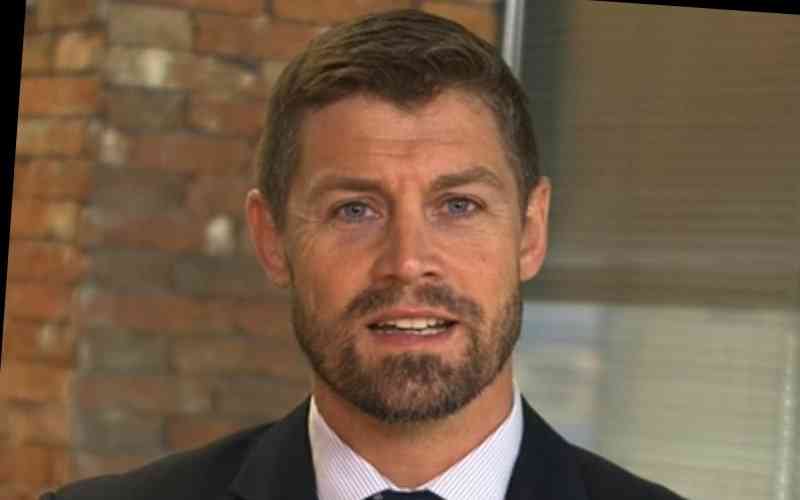 PROSPECT Resources, which acquired Arcadia lithium claims in Zimbabwe's Goromonzi district about seven years ago, says it will make a decision on whether to develop its new asset — Step Aside — to operation stage or consider "attractive commercial arrangements" with interested suitors. In 2021, Prospect sold the Arcadia lithium fields to Chinese giant Zhejiang Huayou Cobalt for US$378 million, after which it pounced on Step Aside. Last week, our senior business reporter, Mthandazo Nyoni (MN) was offered a rare opportunity for an interview with Prospect's managing director (MD) Sam Hosack (SH, pictured), where he gave glimpses into profits from the deal, as he laid out his vision for Zimbabwe and the region. Below are excerpts from their interview:
MN: How much did Prospect Resources invest in the Arcadia Lithium Mine Project, and how much profit did the company earn when it sold the asset to Zhejiang Huayou Cobalt?
SH: Prospect Resources acquired the Arcadia project in 2016 and undertook detailed exploration and mineral resource development programmes, including a series of feasibility studies, up to the sale of Arcadia to Huayou Cobalt in 2021. Project development from inception by nature is expensive with cost of drilling, scoping, minerals testing and full-scale engineering, all contributing to the carrying cost, which are essential to creating the value in the project.
MN: This sounds like a lot of work, really.
SH: As can be noted in our published annual report, the profit on sale of our Prospect Lithium Zimbabwe (PLZ) subsidiary, that is the project, was AU$415 million (approximately US$310 million).
MN: You recently announced that work has started on another project called Step Aside. How much money has been invested so far in this project?
SH: While we are unable to give specific details due to continuous disclosure rules on the Australian Stock Exchange, we note we have completed Phase 1 and are currently progressing through Phase 2 of the detailed exploration programme. In terms of cost, these types of programmes typically cost between US$250 000 to US$1 million, with costs being inclusive of administrative expenses, drilling, sampling and other things.
The activities have largely been executed by local contractors and service providers consistent with Prospect Resources' commitment to use as many local services and Zimbabwe staffing as much as possible.
MN: Could you tell us in detail about the Step Aside Project? What is happening now?
SH: We have now progressed to a Phase 2 exploration programme aiming to deliver up an additional 2 000 metres of step-out drilling targeted at extensions of the key identified pegmatite bodies, defined at Step Aside.
The successful Phase 1 reverse circulation (RC) drilling programme for a total of 1 636 metres was completed in October 2022. That work was focused on proving the geological continuity and was aimed towards defining the potential strike extents of defined Lithium-caesium-tantalum (LCT) pegmatites, and commencing testing of the potential down-dip extent and thickness of these pegmatites at Step Aside.
The Phase 1 programme successfully intersected good widths and down-dip extents of the surface outcropping pegmatites, with analytical work indicating that spodumene (a white to yellowish, purplish, or emerald-green monoclinic mineral that is a silicate of lithium and aluminium and occurs in prismatic crystals often of great size) was the main lithium mineralisation identified at Step Aside.
MN: How do you propose to proceed with the Step Aside Lithium Project in Zimbabwe? Do you want to develop it and then sell it, as you did with Arcadia?
SH: The current focus of the exploration programme is to deliver a mineral resource estimate during 2023. Prospect Resources will review and in consultation with its board and shareholders make decisions for either further development to operations or consideration of any attractive commercial arrangements with any suitable partner including Huayou Cobalt, who are building a large beneficiation plant at Arcadia, only eight kilometres south of Step Aside.
MN: Do you have any other mining ventures in Zimbabwe that you would like to pursue besides Step Aside?
SH: The company is approached all the time about other mineral asset opportunities within Zimbabwe, mainly centred around their lithium prospectivity. However, other battery minerals such as copper, nickel and rare earths (magnet rare earths in particular) are also of interest, and form part of the portfolio of projects, we are seeking in Africa. Prospect Resources Limited recently entered into an 'Earn-In' agreement with Osino Resources Corporation over a highly prospective lithium project called Omaruru (in Namibia), which comprises of the exclusive prospecting licence 5533 tenement (tenement means the mining mining leases, mineral development licences and exploration permits held by an investor).
The Omaruru lithium project is centred on the village of Wilhelmstal, located 50km east of Karibib in Namibia and covers 175 square kilometres. The tenement is located near several historical and developing mining operations and holds significant outcropping LCT pegmatites and artisanal workings, which were mainly developed historically for gemstones. Prospect continues to review other prospective exploration targets within sub-Saharan Africa consistent with its defined business development strategies.
MN: How much money have you spent on mineral development and exploration in Zimbabwe altogether?
SH: Prospect Resources established its presence in Zimbabwe around 2016 and to date the company has spent in excess of US$30 million on exploration and allied project development programmes consistent with (the company)'s project development framework.
MN: How many workers do you currently have working on your projects in Zimbabwe?
SH: Prospect Resources currently employs 25 employees both permanent and short-term contract employees.
MN: What has been your experience working in Zimbabwe as an Australian business?
SH: Our experience working in Zimbabwe has been fulfilling. Prospect Resources acknowledges the high level of support and commitment to its Arcadia project by the Government of Zimbabwe, as evidenced by the granting of special economic zone status, national project status, including the facilitation of the Arcadia project sale transaction. Prospect has thus continued to maintain its presence in Zimbabwe, with an established office in Harare. It further continues to search for exciting projects within the broader sub-Saharan region to supplement its current holding at Step Aside.
Related Topics