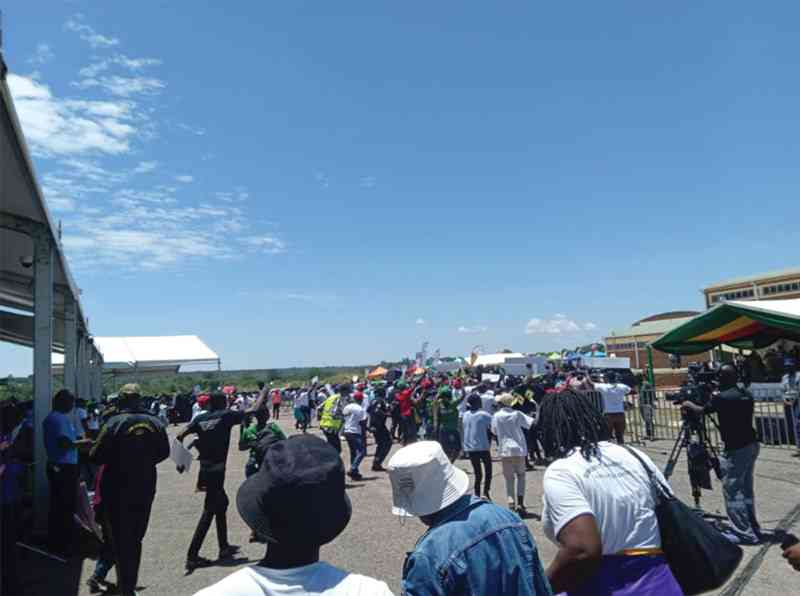 AS the nation celebrated the National Youth Day yesterday, Matabeleland-based pressure group, Ibhetshu LikaZulu called for justice, truth-telling and involvement of victims of Gukurahundi to effectively resolve the longstanding issue.
The celebrations were held in Lupane, Matabeleland North province.
Ibhetshu LikaZulu secretary-general Mbuso Fuzwayo said while government was busy celebrating the National Youth Day, victims of Gukurahundi in Matabeleland and the Midlands provinces were crying out for justice, truth-telling and victim-centred resolutions to the genocide that left more than 20 000 unarmed civilians dead in the southern region.
The 1980s Gukurahundi killings were spearheaded by the North Korea-trained Fifth Brigade soldiers deployed by Mugabe's government to quell what the regime termed dissidents.
"Although many young people were not yet born during the Gukurahundi genocide, they still live with the scars of the genocide. Some of the scars include marginalisation, discrimination, and underdevelopment, poor access to education, health services and massive unemployment," Fuzwayo said.
"The youth in Matabeleland, like all members of society, suffer from cultural oppression, while their languages are shunned in public offices where they are forced to speak the language of the powerful.
"It is in that regard that young people are calling for justice, truth-telling and victim-centred resolutions for the genocide. Our theme for 2023 expresses this desire and aspiration for justice for the Gukurahundi victims."
The pressure group conducted the memorial of the Gukurahundi victims at an office in Bulawayo amid calls for the government to be serious about resolving the emotive issue.
Between 1982 and 1987, Mugabe deployed soldiers to Matabeleland and Midlands provinces purportedly to root out former Zipra renegades who became known as dissidents. However, the Fifth Brigade soldiers ended up killing innocent civilians.
Thousands of women and girls were raped; many people were displaced and some disappeared, while others fled the massacres to neighbouring Botswana and South Africa.
Related Topics