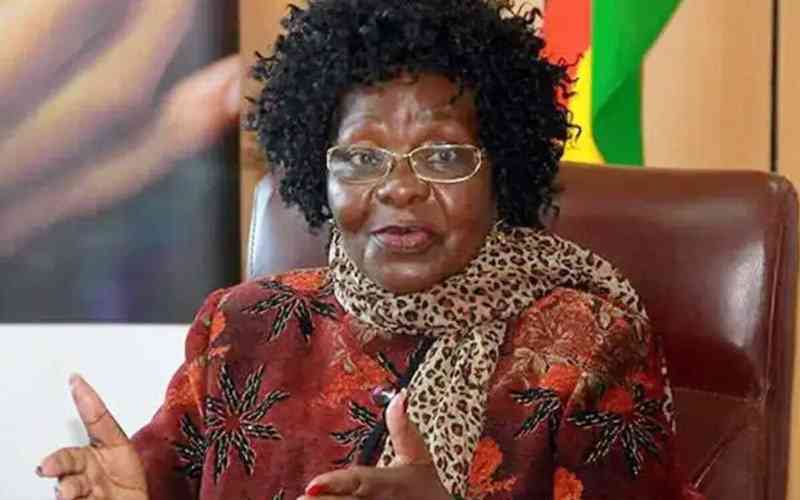 SMALL-to-Medium Enterprises minister Sithembiso Nyoni has been accused of hijacking a solar borehole project earmarked for villagers in Sivalo diverting it to Nkayi North constituency, which is her home area.
The accusations came out during an unstructured debate in the Nkayi Community Parliament (NCP) when a member, Sydney Donga, claimed Nyoni's action deprived targeted beneficiaries in Sivalo.
"We want our solar panel. It was not theirs, it came from the German government. People at Sivalo are suffering, cattle are not dipping," Donga said.
"People at Sivalo are struggling to dip their cattle, people fill the dip tank with buckets.
"She just deprived people of the development that was meant for the community."
NCP deputy speaker Nkosilathi Ncube asked why the MP would remove a community solar panel and take it to her home area.
"What was the reason for taking solar panels to the MP's home area?" he questioned.
In response, Nyoni denied the allegations before threatening to sue some NCP members for character assassination.
"I want to say that as NCP we must not say things without evidence because there will be a time where someone will sue you," Nyoni said.
"Without proof, the person can sue you and you can be in for it because it is not true that the solar panel was stolen from Sivalo. It is mudslinging.
"It is character assassination on my person and I want it to stop today because I have tolerated this for a long time."
According to Nyoni, the borehole and the solar project was part of the programme by Help Germany, which was registered under her ministry of SMEs.
'They found that at that dip-tank (Sivalo), water was very low and it was not suitable to install the solar panel," she claimed.
"They drilled 80 metres and found that when solar was installed, only mud would be pumped.
"A decision was made to drill a manual borehole. The solar was then taken to Ward 8, Nhlabathi village, that has nothing to do with me. It was installed at Nhlabathi village and it worked because there was water."
NCP speaker Nhlanhla Ncube urged members to bring evidence to avoid being sued.
Related Topics