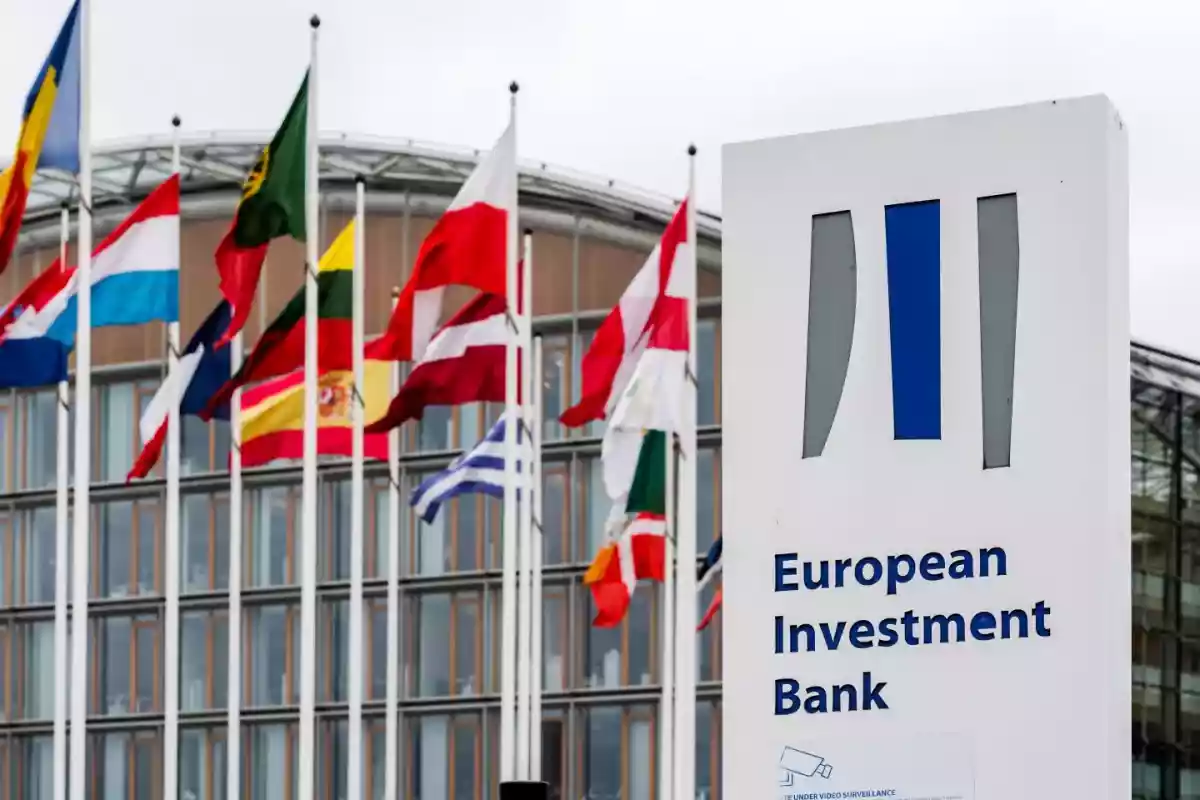 THE EUROPEAN Investment Bank (EIB) has channelled over US$500 million (€500 million) to fund Zimbabwe's capital projects spelt out in the National Development Strategy (NDS) while the bloc is committed to boosting trade volumes if the southern African country holds credible elections this year.
This unfolds as President Emmerson Mnangagwa's administration is gearing up to mend relations with the European Union (EU) which largely turned frosty as a result of ruinous policies pursued by the late long-time ruler, Robert Mugabe.
Over two decades ago, the EU slapped Zimbabwe with sanctions in response to a Council decision that Mugabe's administration was grossly violating human rights.
However, EU Ambassador to Zimbabwe Jobst von Kirchmann told the Independent in a wide-ranging interview that the bloc's bank, which is the largest multilateral lender in the world, is currently supporting the country's capital-starved private sector.
"In Europe, Zimbabwean companies can easily sell any product fulfilling its internal market rules. In addition, as also mentioned, together with the EU Member States and the European Investment Bank as "Team Europe", we are currently accompanying the National Development Strategy (NDS) with over €500 million in ongoing projects.
"Finally, our bank is directly lending to the private sector in this country, in particular in the area of agriculture, and therefore contributing to the Zimbabwean economy," Kirchmann said.
With Zimbabwe holding a trade sway with the bloc which ended with a surplus of about US$290 million last year, the diplomat said immense opportunities to boost economic relations between Brussels and Harare abound.
Kirchmann highlighted that Zimbabwe's ability to stage free and fair polls this year would unlock more economic opportunities for the southern African country's fragile economy.
"Zimbabwe benefits from duty-free and quota-free access to the market of the 27 countries of the European Union. We can proudly acknowledge a total trade value of almost US$700 million per year. This places the European Union as the 4th overall trading partner with Zimbabwe. We are the fourth biggest buyer from Zimbabwe US$500 million and the third biggest seller to the country (US$210 million)," he told the Independent this week.
"We sincerely hope that the Zimbabwean 2023 elections will be peaceful, credible and inclusive. Such a scenario would provide us with favourable conditions to further advance in our bilateral cooperation, and in particular to step up the Zimbabwe-EU economic relations based on the trade agreements…"
Kirchmann, who presented his credentials to Mnangagwa in October last year emphasised that a violent-free poll would also foster stability, key towards attracting Foreign Direct Investment (FDI).
The EU envoy stressed that the bloc stood "ready" to observe next year's elections if Harare extends an invitation to Brussels.
In that regard, Kirchmann added that the 27-member grouping has availed US$4,86 million (€4,5 million) to capacitate the Zimbabwe Electoral Commission (Zec) as it prepares to hold this year's watershed polls.
"Since last year, we have stated that the EU is ready to deploy an Electoral Observation Mission (EOM) for the 2023 elections. However, Zimbabwe is a sovereign country and the EU will only deploy the mission if the government officially invites us to do so," Kirchmann said.
"The EU has agreed with the government on a Euro 4,5 Million support to Zec through our partner the United Nations Development Programme (UNDP). This will contribute to providing the technical assistance requested by ZEC to allow them to carry out their Constitutional mandate in the best possible way."
Zimbabwe's elections this year are widely expected to be a two-horse race pitting Mnangagwa and Citizens Coalition for Change (CCC) leader Nelson Chamisa.
Mnangagwa's contested razor-thin victory against Chamisa in 2018 was upheld by the country's Constitutional Court (Concourt).
As Harare and Brussels work towards resetting relations, Kirchmann said the EU was committed to building solid ties with Zimbabwe.
"This interest in good relations is mutual. I have only experienced a positive relationship with Zimbabwe and we work closely together daily. The EU would like to have a constructive relationship with Zimbabwe.
"For the years to come, the EU would like to enhance its relationship with Zimbabwe as the respectful, honest partner we are. This, of course, includes discussing areas where we can easily reach an agreement and implement action, as well as those areas on which we differ and we can hold rich discussions, as real friends can do so," the envoy said.
Commenting on the fierce debate which has erupted over the delimitation report recently tabled in the House of Assembly culminating in Parliamentarians urging Zec to amend the document, Kirchmann indicated: "The Zimbabwean Constitution regulates the report…"
"I do not think it is for the EU to assess our satisfaction or dissatisfaction with the report.
"The Zimbabwean Constitution regulates this report and I understand it is currently under discussion among the national actors, as required," he said.
Following his ascendancy to power in 2017 through a military-assisted transition that ousted Mugabe, Mnangagwa's administration has been frantically trying to mend fractured relations with the EU.
However, the EU has insisted that restoring cordial relations is predicated on Harare's willingness to implement sweeping political and economic reforms.
Related Topics