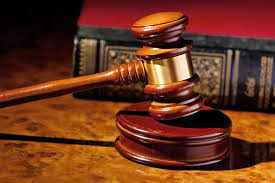 CONTROVERSIAL property developer George Katsimberis, who is accused of fraud after he allegedly used a fake plan to build a show house in a joint venture project in Borrowdale, Harare, has filed an application for the recusal of senior prosecutor Michael Reza in his trial.
His application follows the recent dismissal of a counter charge he filed against former Pokugara Properties general manager Michael Van Blerk. Katsimberis and Pokugara had entered into a US$1 million joint venture project to build housing units in the capital, but the project collapsed following the alleged fake plan exposé.
Katsimberis had accused Van Blerk of perjury saying he lied in his affidavit that the show house was built with an unapproved building plan. The court, however, acquitted van Blerk for lack of incriminating evidence.
The acquittal of Van Blerk left Katsimberis with the big task of proving to court the fact that his building plan was legitimate. The City of Harare further complicated his case after it deposed affidavits disowning the building plan, saying it did not pass through several line departments as per council procedure.
This also led to the arrest of former building Inspector Roy Nyabvure who allegedly singlehandedly approved the plan without circulating to fellow departmental heads.
In his application today, Katsimberis through his lawyer advocate Tino Chinyoka said Reza must be recused since he caused the arrest of Nyabvure who was his star witness in Van Blerk's case.
The lawyer submitted that Reza wrote to the police saying Nyabvure had finished testifying, prompting his arrest.
Reza said he would respond to Katsimberis' application on January 11.
Harare magistrate Vongai Muchuchuti-Guwuriro postponed the matter to January 23 for ruling.
Related Topics