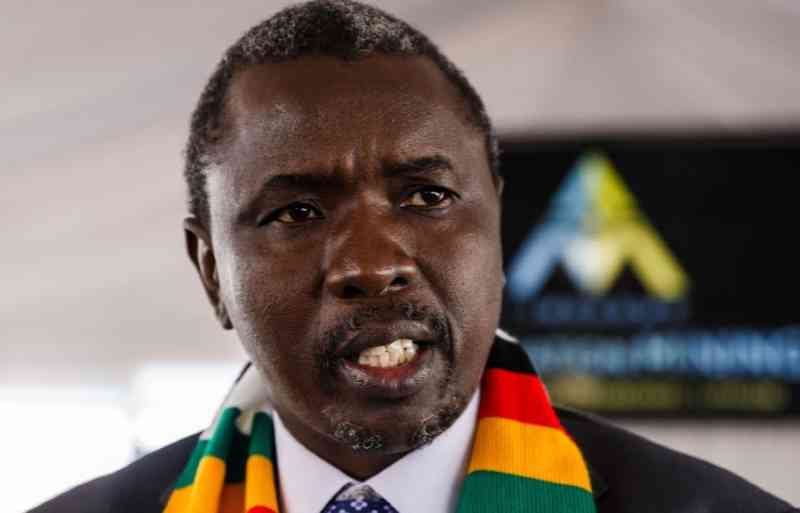 IT is the end of another year, which was quite eventful. As always we bring you some of the quotes of this year. Although it is by no means exhaustive, this is our pick of the year's best quotes.
"If the Zimbabwe dollar is so great, why do I have to use foreign currency? It is the inconsistency, the contradiction, the deceit, the dishonesty of the government. They do not believe their own untruths, why should we believe in it." — Economist Tony Hawkins dismisses the call by government to promote the use of local currency at a CEO Africa Roundtable meeting in Harare
"There are times when you don't want to respond to idiots because you become an idiot too." — Former Dairibord chief executive Anthony Mandiwanza on claims that he influenced the appointment of a girlfriend to succeed him as he bowed out after 26 years at the helm.
"This projection by the Finance minister is fallacious… Unless the minister is talking about a change in government, I do not see this projection happening." — Economist Chenayi Mutambasere dismissing Finance minister Mthuli Ncube's projection that annual inflation will drop to less than 100% by the end of 2023.
"This is very humiliating. The guys at Zesa do not know the time to do their power cuts. They cannot have their load shedding when we have guests like this." — President Emmerson Mnangagwa was left with egg on his face after an abrupt power outage interrupted his speech during the ground-breaking ceremony of the Cyber City in Mt Hampden.
"The professor was doing a combination of public relations and scouting for a consultancy contract. He pursued this mirage for over 12 months. By the last quarter of 2018, it then dawned on the professor that no contract was coming his way. This is when the animal in the professor took charge. Up to now he talks negatively of authorities in Zimbabwe with most being labelled incompetent. He pushed the agenda that wrong calculation of consumer price indices or suppression of inflation rates is synonymous with ZimStat." — Zimbabwe National Statistics Agency (ZimStat) director-general Taguma Mahonde debunks American professor Steve Hanke's statistics on the country's inflation which are at variance with official statistics.
"It is rubbish." — Hanke fires back at Mahonde's claims
"There's no need to jump the gun, which made us jump borders in November 2017"- Exiled former minister Jonathan Moyo on speculation following the letter of apology he wrote with fellow exiled minister Patrick Zhuwao apologising to Zanu PF for calling for the party's removal in the run-up to the 2018 harmonised elections
The Zimbabwean dollar is suffering "death by policies." — Zimbabwe National Chamber of Commerce president Mike Kamungeremu on the impact of government policies which has weakened the Zimbabwe dollar.
"These negative expectations on the investment situation imply that the desire to have more investments will remain a pipedream unless the government institutes radical measures, which address various factors that make Zimbabwe a difficult operating environment." — The Zimbabwe National Chamber of Commerce on the negative feedback by the business community in the survey, which they conducted.
"We do not have a nation so we cannot have a State of the Nation Address when you do not have a nation. There is a culture of intolerance, there is no common vision, there is toxicity, there is extraction. Sona needed to address the issues of social contract the social fabric of the country." — Citizens Coalition for Change deputy president Tendai Biti on President Emmerson Mnangagwa's State of the National Address.
"It is ridiculous. I see retrenchments coming as a result of this. I do not see this problem ending in a hurry. We are up a creek without a paddle." — Labour market analyst and former Employers Confederation of Zimbabwe executive director John Mufukare on the impact of power outages that have hit the country on jobs
"What the US Department of State has done is an act of cowardice, barbaric and undoubtedly primitive conduct. It clearly reflects a demented superpower that has gone rogue and is now aiming at unassuming global citizens like Emmerson Mnangagwa Jnr, Obey Chimuka, and Nqobile Magwizi." — Zanu PF director of information Tafadzwa Mugwadi after Washington added President Emmerson Mnangagwa's son, Junior, three individuals and two business entities on its sanctions list as the US-Africa summit kicked off in Washington earlier this month.
"I strongly believe that we are much better off as a Party and country if God grants the president many more years. While this Congress is supposed to be elective, the party structures have already clearly and thunderously endorsed [Mnangagwa] president and first secretary as well as the Zanu PF sole candidate in the 2023 national elections. People have thus spoken. Let their will be obeyed." — Vice-President Constantino Chiwenga said addressing Zanu PF supporters at the party congress on October 28, when he endorsed another five-year term for Mnangagwa.
"Iam going to lead, no doubt about that. I feel it, the heavens have endorsed me, even endorsed me. Even my brother Mnangagwa is feeling the heat. We are not going to let go of our victory this time." — Citizens Coalition for Change president Nelson Chamisa said at the late former advisor to government of 2009-2013 coalition government prime minister Morgan Tsvangirai, Alex Magaisa's burial in Njanja in June.
"When it comes to politics, God is out of it. Unlike religion which is divine, politics is sin; whatever your religion, you sin alone; and so you must carry your own cross!" Jonathan Moyo said commenting on Chamisa's statement.
Related Topics