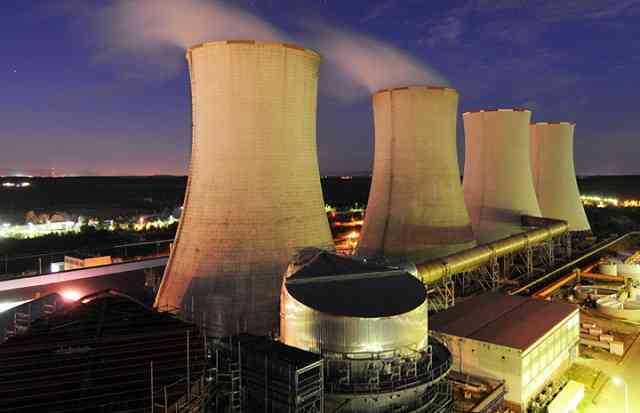 THAT water levels in Lake Kariba are low is a fact, but how did Zimbabwe get to this situation where turbines are forced to turn when the power station is operating below capacity?
Zimbabweans are currently suffering from rolling power outages running into 19 hours a day with the power utility generating less than 500MW despite the demand of 2 200MW with seemingly no solution in sight.
Zimbabwe failed to plan for its power requirement ending up in a quandary that has gripped the country.
There is no water to generate power in Kariba, the coal-powered Hwange Thermal Power Station is old and unreliable, and the 45MW thermal power stations in Harare, Bulawayo and Munyati are insignificant, unreliable and too small.
The current power crisis has affected industry, businesses and the general populace. So how did we find ourselves in this crisis?
Addressing the National Assembly last week, Energy and Power Development minister Zhemu Soda submitted that Zimbabwe was currently experiencing a depressed power supply situation exacerbated by reduced power production from Kariba Power Station.
"Besides the usual challenges of aged equipment at the country's thermal power stations, climate change effects have also hit hard on us at the Kariba South Hydro Power Plant where the dam that supports the generation of power has received much-reduced water inflows due to the poor 2021-2022 rain season," Soda said.
He also admitted that the shutdown of the Kariba South power plant would have affected about 70% of Zimbabwe's power supply.
"The network stabilisation would also have been disturbed which ordinarily would be done through Kariba Power Station," Soda told parliament in his ministerial statement.
It took the benevolence of the Zambians for Zimbabwe to produce electricity at a reduced capacity of between 250 to 300MW.
Zimbabwe's current available internal generation capacity is around 800MW with Hwange contributing about 400MW while small thermals are giving 30MW.
Independent Power Producers (IPPs) are contributing a total of 56MW with some imports of electricity from Eskom, which is supplying Zimbabwe with 100MW and another 100MW from utilities in Mozambique.
Zimbabwe is also getting another 100MW from Zambia.
"In the medium-term, there shall be some interventions, especially by way of the rehabilitation of the current Hwange station on the existing Units 1 to 6. The intention is to bring that power station, the current Units 1–6 to the installed capacity of 920MW, which if added to the expansion project we are expecting to produce 600MW, the total that will be coming from Hwange Power Station will come to 1 520," the minister said.
In an interview, Phenias Sadondo, an energy and environmental analyst said there was over-reliance on Kariba South by Zimbabwe
"The catch is, this variable depends on the rains, which have become erratic and inconsistent over the years due to climate change," Sadondo said. "Kariba will, therefore, not always be reliable. Faced with that, there has been a need for proper planning and supplementing power generation systems in Zimbabwe.
"The current expansion of Hwange, adding 600MW from the two units, is commendable; however, this is still not enough for a country with a peak demand of over 2200MW. Zambia planned ahead and recently constructed Itezhi-tezhi Power Station and Itezhi-tezhi Dam and refurbished Kafue Gorge to increase capacity.
"Meanwhile, there has not been much movement in increasing the existing power stations in Zimbabwe from both the government and IPPs. About three years ago, the Zambezi River Authority proposed setting up floating solar panels on the lake to generate over 1 000MW, but there is no information on what could have happened on the project."
Meanwhile, economist Gift Mugano said Zimbabwe was suffering from a lack of critical thinking by policymakers.
"We don't have critical thinkers. Our prices of electricity tariff per unit are US3c per kilowatt/hour against a regional price of US12c per kilowatt hour," Mugano said.
"So, we are killing the capacity of Zesa even if they get reasonable cash flows to import electricity or even to repair their machinery at their power stations. "Ironically, we then have a situation where reports from the World Bank show that 80% of companies in Zimbabwe are experiencing load shedding and power outages.
"Out of this 80%, 60% of these companies put generators and the cost of a generator per kilowatt hour is US 30c which is two and half times more expensive than the optimal price of 12c per kilowatt hour."
He said the unsustainable charges by Zesa and the use of generators are hurting the industry.
"The country is losing. We're not competitive. We are losing investors. So, in addition to a study done by my colleague Dr Nyasha Kaseke in his PhD thesis he showed that this country is losing," he said. "The studies showed that we are spending US$2 billion on powering the generators which are enough to put up a power station every year."
He said Zimbabwe should charge economic tariffs for putting up power stations and ensure that money is accounted for.
"The other area where we are losing electricity revenue is at the back of inefficiency in the collection of revenue," he said. "So Zesa has to go for the prepaid meter. Everyone has to have a prepaid meter. If you have a prepaid meter and you have to pay. If you cannot then you are out of the grid. It will take away politicians who are leading the pack on non-payment of electricity bills."
IPPs, he said should lead in the installation of prepaid meters.
"We need to raise the revenue. We need to generate new power from solar. We need to also generate from power stations. We have over 20 IPPs who are not taking off. Some of the reasons are very clear," Mugano said. "It's an issue of pricing. Whom do you think will come and invest into power and get 3c per kilowatt/hour against the regional mark of 12c per kilowatt/hour."
Mugano also called on the government to offer incentives for customers and companies that have started using solar power.
Related Topics