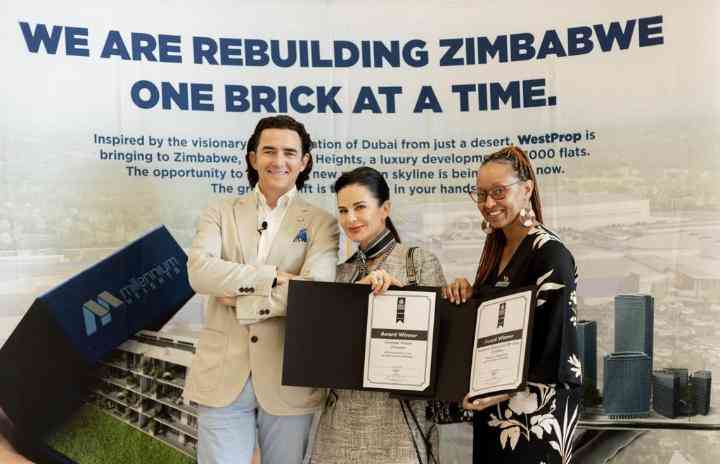 GLOBAL efforts to achieve gender equality in workplaces have made an impact within Zimbabwean corporates with a number of companies improving their ratios to create a balance and opening key corporate positions to women in the job market and this includes West Properties.
"We took a look into the company workforce and what we found interesting is the company's women economic empowerment drive," Joana Sharpe the wife to West Properties chief executive officer Ken Sharpe said.
"Right now West Properties boasts a gender equality in their human resources policy. My husband believes in empowering woman as equals to men and that's why the team at West Prop is 50% men and 50% women."
West Properties has proved to be a real estate force in Zimbabwe, with significant growth in property development projects.
This year Ken Sharpe launched a 1 billion bricks by 2050 mission towards building Zimbabwe.
West Properties was established in 2007 and the company was recognized as number five of the country's top 20 outstanding organisations of 2022 at the Megafest Business Awards.
In recognizing the contribution of his team to the success of the company, last month when Ken Sharpe was awarded Platinum award at the CEOs Network Awards, he dedicated the award to his workforce at West Properties.
There is still progress to be made in regards to women's empowerment in Zimbabwe, but continued efforts through programs and policy reviews are paving the way to a more gender-equal future in workplaces.
Related Topics