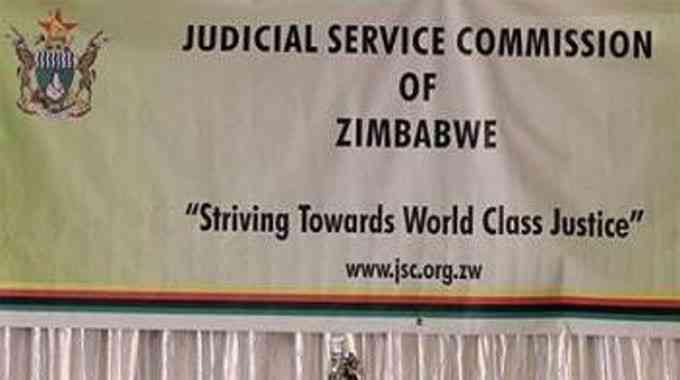 THE Judicial Service Commission (JSC) says the use of information communication technology (ICTs) in its operations will assist judicial officers to track and manage all cases filed at the courts.
Addressing the Occasion of the Bar-Bench Colloquim 2022 held in Kariba last Friday, Deputy Chief Justice Elizabeth Gwaunza said: "Most of us are aware that during the first half of this year, JSC launched and implemented the flagship integrated electronic case management system (IECMS). This is a computer and web-based system that manages and tracks all aspects of cases filed in the courts.
"In its final phase, it will integrate all the courts. To this end, preliminary steps have already been taken to bring the rest of our courts up to par with the Constitutional Court, Supreme Court and commercial division of the High Court. Thus, for the very first time in this jurisdiction, litigants are now able to file cases and pleadings electronically through the IECMS."
Gwaunza said the development had marked the largest leap made by JSC in its quest to digitise the courts.
"With this in mind, what better time could there be for the Judiciary and the legal profession to converse and share ideas about a digital and responsive judicial system, than now?" she said.
Noting that at first many were sceptical about digitisation of courts, she said: "It is now over six months down the line, and I can confidently say that the IECMS has stood its initial test. A range of court activities prior to the introduction of the system could only be carried out physically. They are now being carried out electronically. These include e-filing, e-payments and virtual hearings. There is also enhanced access to court services."
Justice Gwaunza further indicated that the IECMS had advantages such as the ability to file papers remotely, virtual hearings, and efficient time management, including minimising printing, photocopying, travelling and filing costs at the courts.
"Therefore, anyone intending to file any case or document in any of the courts that are already using the IECMS need not worry. All that one does is simply to visit the court nearest to where they reside and make use of the e-filing centre and equipment at that court station," she added.
Related Topics