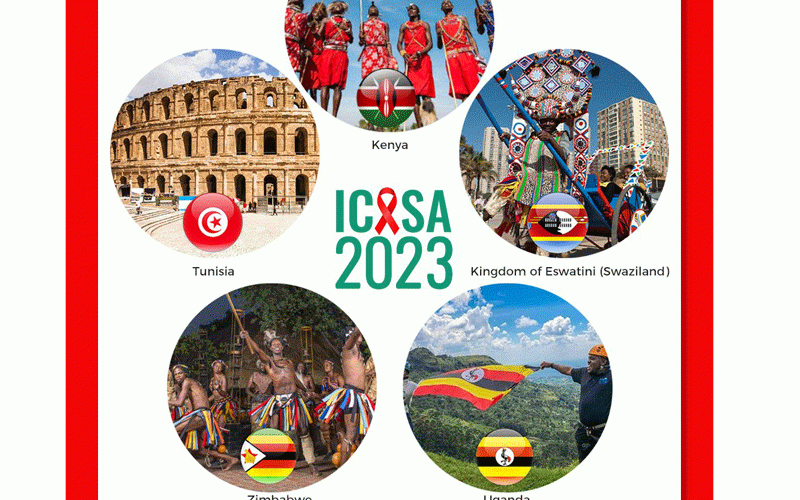 NEXT year's International Conference on Aids and STIs in Africa (Icasa) to be held in Zimbabwe is expected to boost the tourism sector.
Economists yesterday told NewsDay that the country's tourism sector needs to recover from the effects of the COVID-19 pandemic, which saw travel bans negatively impacting on the sector.
Economist Persistence Gwanyanya said hosting the Icasa conference was a huge step in reclaiming revenue through the tourism sector because the country is set to have an influx of business visitors coming to the event.
"Tourism is one of the major drivers of the economy, and we are set to benefit from initiatives geared for the growth of the sector. Post-pandemic tourism is expected to be one of the key drivers of the economy, and I think we are expecting a 50% increase in the budget strategy paper. We see it as a driver towards the US$10 billion economy by 2025 as the economy opened up since the pandemic," Gwanyanya said.
"Zimbabwe is known as one of the best tourist destinations. There is need for the country to participate in all meaningful events that will support the tourism sector as a way of realising the potential the sector has for the economy."
Another economist Gift Mugano said: "It puts Zimbabwe on a map because the whole attention is on Zimbabwe. This is free advertisement for the country, and it also puts the country on an engagement path. If everything is put in order, it has many benefits economically."
Speaking on preparations for the international event, National Aids Council (Nac) chief executive officer Bernard Madzima said the groundwork had already begun.
"Icasa is broader than just having an international conference. As Nac we remain the secretariat of Icasa. Between now and December we are going to have two big events in Harare and Victoria Falls where people will flock into the country. The event is more than just a medical conference and sharing Zimbabwe's success stories on HIV/Aids and sexually transmitted infections (STIs)," Madzima said.
Next year's event will be the second to be hosted by the country within seven years.
Follow us on Twitter @NewsDayZimbabwe
Related Topics