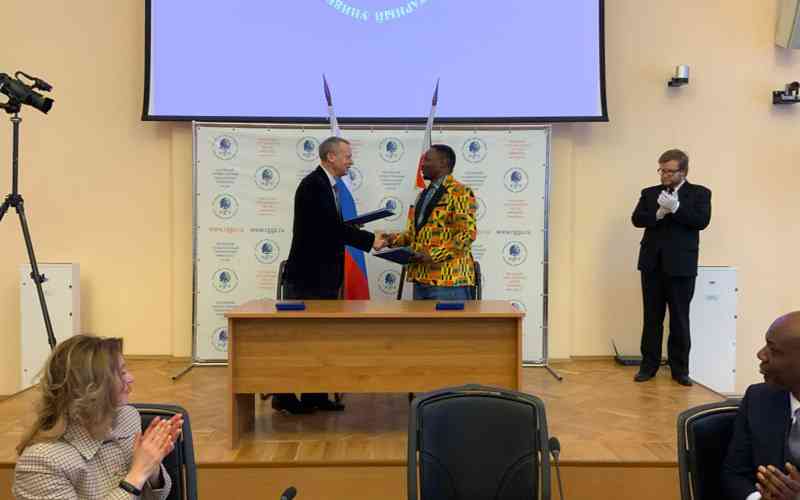 THE Russian Federation has signed a memorandum of understanding (MoU) with the Institute of African Knowledge for co-operation in the construction of the Museum of African Liberation.
The monument is a dedication to fallen veterans of the continent's liberation wars and is meant to document wars fought in Africa in its quest for self-governance.
A Press statement issued by the museum said the MoU was in response to President Emmerson Mnangagwa's invitation to countries that contributed to Zimbabwe's attainment of independence.
"The Russian Federation, through the Russian State University, yesterday (Thursday) in Moscow signed a memorandum of understanding with the Institute of African Knowledge for co-operation towards establishing the Museum of African Liberation," the statement read.
"This was President (Vladimir) Putin's direct response to an invitation extended to the Russian Federation by President Mnangagwa for countries that participated in Africa's quest for independence to come together and establish a museum to preserve and promote the story of Africa's victory against colonialism.
"The development comes three days after President Mnangagwa held a virtual meeting with former Russian President and deputy chairperson of the Security Council of the Russian Federation, Mr Dmitry Medvedev, where both parties among other things agreed to speed up the construction of the museum."
Ambassador Kwame Muzawazi, who led a delegation from Zimbabwe for the mission to the Eastern European country, said Russia-Zimbabwe relations continued to grow stronger.
"The positive response of President Putin to the call for co-operation on the establishment of the Museum of African Liberation is a living testimony to that fact. The relationship between Africa and Russia, and indeed between Russia and Zimbabwe, was born out of shared struggles and consistent victories. It's a special relationship sealed in blood, tears and sweat against all forms of colonisation and imperialism. This MoU is an extension of that unbreakable bond and camaraderie," Muzawazi said.
In October, NewsDay reported that government took delivery of a specialised medical helicopter and an ambulance from Russia.
Follow Priveledge on Twitter @PTGumboz
Related Topics