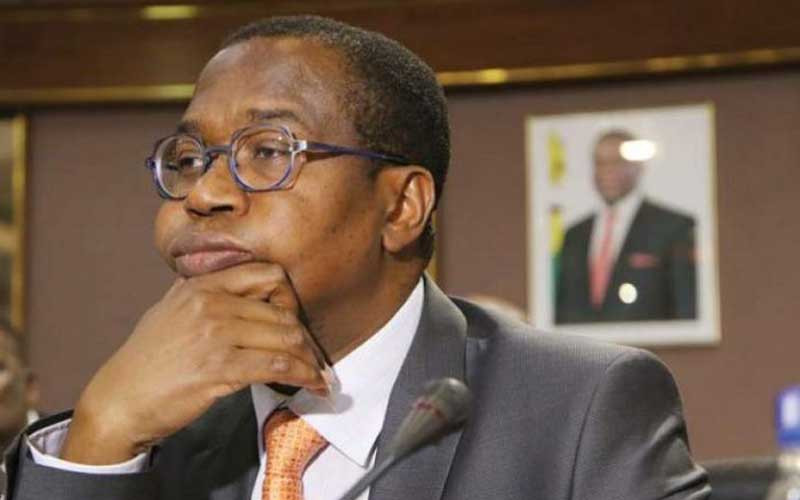 MYSTERIOUS circumstances have shrouded the use of the Special Drawing Rights (SDR) that Zimbabwe received from the International Monetary Fund (IMF) last year as critical stakeholders have not been privy to the exact details of how the money has been utilised.
The government last year received an equivalent of US$961 million in (SDR) from IMF and Zimbabwe has so far withdrawn US$311 million from the facility.
According to Finance minister Mthuli Ncube, a huge chunk was channelled towards the procurement of Covid-19 vaccines at US$71 million, vaccine rollout programme at US$6 million and procurement of Covid-19 testing equipment worth US$10 million.
About US$80 million went towards support for agricultural productive social protection schemes for rural and peri-urban households, and support to the road development programme — Harare-Beitbridge Road, Masvingo Road Interchange project and the Emergency Road Rehabilitation Programme (ERRP) at a cost of US$144 million.
An additional US$300 million is expected to be used this year.
But Parliamentary Portfolio Committee on Budget, Finance and Economic Development chairperson Matthew Nyashanu told the Zimbabwe Independent recently, on the sidelines of the Zimbabwe debt conference in Bulawayo, that there was no full disclosure of information around SDRs.
"As a committee, we realise that there is certain information that we request and do not get a detailed explanation. We may get the response, but the explanation is not as detailed as you would want. I cited an example of SDR utilisation.
"If we are saying we spent US$100 million or US$300 million, who did we pay, what were they doing, and if it's a road, how many kilometres did we cover and which contractor is that? We must, as a committee, be able to engage with contractors. Those are the issues," Nyashanu said.
He said this was the issue with debt contraction where parliament was not involved from the grassroots as some information has been shielded under the non-disclosure agreements.
Nyashanu added that the committee was in the process of constituting an inquiry to ascertain the country's debts.
"For now, we are dealing with something dead, something that has already been entered into. What we intend to do now as a committee is to carry out an inquiry to ascertain what debts do we have as a country and who we owe," Nyashanu said.
However, Finance deputy minister Clemence Chiduwa told the Independent on the sidelines of the same conference that the ministry has been transparent in relation to debt and the use of the SDRs.
"This issue of public debt and usage of SDRs is public information and we are at liberty to produce all the information needed. I have mentioned that in line with the Constitution of Zimbabwe and the Public Debt Management Act, we have done everything needed, but I think it's a question of confidence where people may not trust what we are saying," Chiduwa said.
He added that his ministry had submitted all the required information in terms of the country's debt levels and contracted loans.
But debt stakeholders attending the conference said the government has not been transparent on these issues.
Related Topics