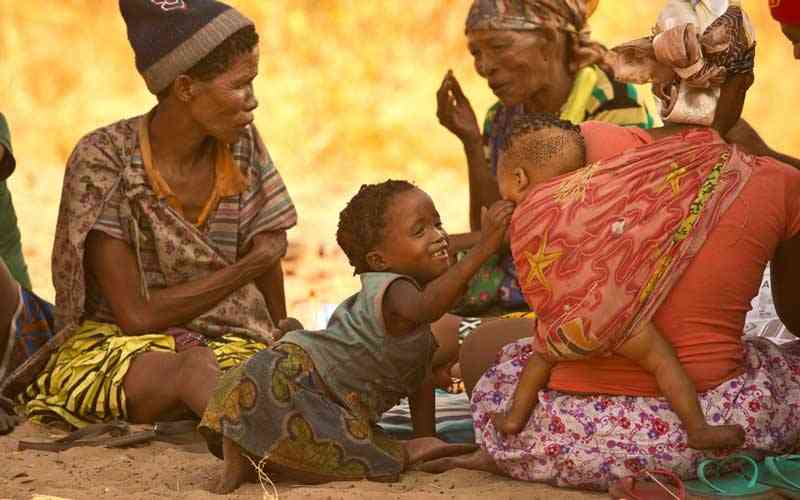 BY SILAS NKALA
HUMAN rights' watchdog, the Coalition for Citizens Advocates (Coca), has lamented the continuous marginalisation of the San Community in Tsholotsho, Matabeleland North.
The Coca said the systematic marginalisation of the San was seen in the failure of the Local Government ministry to officially install their chosen chief, Christopher Dube.
Government in 2021 approved the appointment of Dube as a chief, but he is yet to be officially installed.
In August, the San community complained over the delays in Dube's coronation saying this was counter developmental to the revival of their culture.
Coca secretary general Wilbert Ndiweni told The Standard Southern Eye that his organisation was concerned about the continuous marginalisation of the community.
"The community continues to feel rejected and they fear for the extinction of their revered values," Ndiweni said.
"They want national recognition instead of being treated like second class citizens. Coca members were told during a visit that the San community needs to revive their tradition and cultural values so that their descendants."
In 2021, government announced a number of interventions to assist the San after acknowledging that the community suffers deep structural and systematic marginalisation.
This followed a visit to the San community in Tsholotsho by a government delegation led by Local Government minister, July Moyo last year.
Government intervention measures included building clinics, primary and secondary schools, waiving entry requirements for learners, facilitating issuance of birth and identity documents and appointing headmen and Chiefs to "enhance the participation of the San/Tjwao in governance."
"When Coca sought to know why his coronation was taking so long, Dube said the issue was being handled by the Tsholotsho District Development Coordinator's office," Ndiweni said.
"Coca will advocate and push for initiatives such as acquisition of identity documents by the San people. However, it is the installation of Dube as substantive Chief which COCA also put as a starting point."
In a recent interview, Dube said he was appointed in October last year with the blessing of the chiefs' council.
Poverty is rife among the San who survive mostly on casual work in neighbouring Ndebele and Kalanga communities, a situation that researchers blame for the failure of the community to climb the social ladder compared to their neighbouring communities.
Related Topics