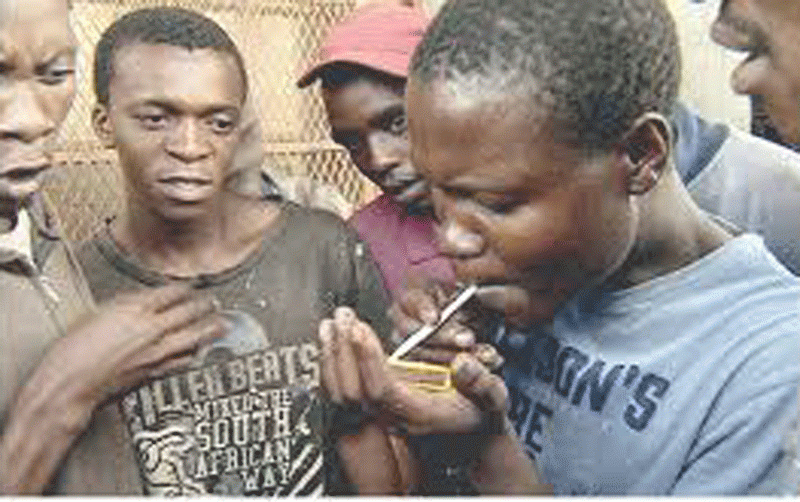 MIDLANDS province is experiencing a rise in cases of drug and substance abuse, with Gweru Provincial Hospital recording an average of 12 cases per month.
This was revealed by Midlands Provincial Affairs minister Larry Mavima at the weekend while officially opening a centre for opportunistic infections and anti-retroviral treatment at Gweru Hospital.
The facility is being supported by the Aids Health Care Foundation (AHCF).
"The issue of drug and substance abuse in the province remains a major concern. It's our duty as communities to make sure that this comes to an end and we can only achieve this if we work together and create an environment that is free of these drugs and substances," Mavima said.
"What is worrying is that Gweru Provincial Hospital alone is currently dealing with 12 cases of drug and substance abuse every month. If this is not urgently resolved, the cases can actually escalate in the province," he said.
AHCF board member Diana Hoozuk said US$193 000 was earmarked for the project.
Gweru Hospital medical superintendent Fabian Mashingaidze said the facility would significantly assist in the management of HIV cases.
"We expect to support at least 3 600 patients at the facility," Mashingaidze said.
Zimbabwe is battling cases of drug and substance abuse by the youth, with several young people appearing before the courts for abuse of crystal methamphetamine, marijuana and other drugs.
Evidence from the Zimbabwe Civil Liberties and Drug Network indicates that there is high illicit drug use in the country, especially after the outbreak of the COVID-19 pandemic.
In a different development, a mining company, Gransharp Enterprises, has donated medical equipment to the newly commissioned Sherwood Clinic maternity ward in Kwekwe.
Gransharp Enterprises general manager Nyasha Chinjeke said the company engaged an ambulance technician for the clinic and would pay his salary for a year.
Gransharp Enterprises, which also injected some funds into the Sherwood Clinic construction, is a Chinese-owned antimony metal mine in Kwekwe.
Follow Obert on Twitter @osiamilandu
Related Topics