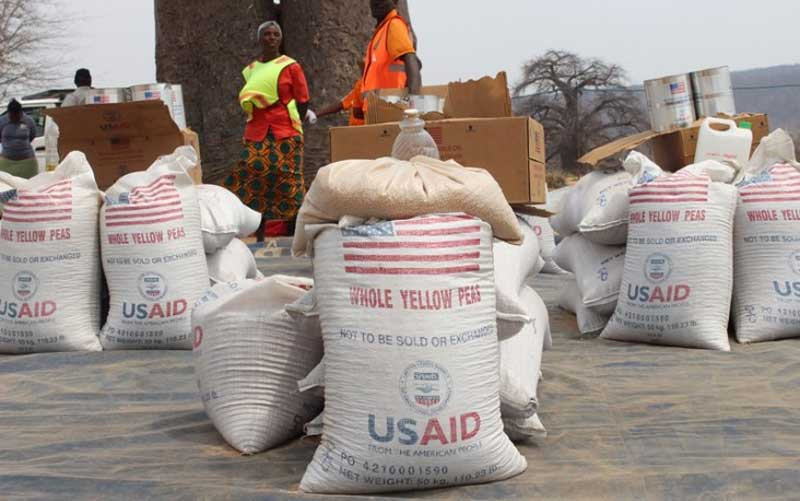 ZANU PF's Bubi ward 4 councillor Mbuso Siwela is in the eye of the storm for reportedly blocking some members of the opposition Citizens Coalition for Change (CCC) from accessing food aid despite their names appearing on the list of eligible beneficiaries.
Southern Eye has gathered that political tension is simmering in Bubi, Matabeleland North province, ahead of the 2023 elections with food aid being distributed on partisan grounds.
Siwela reportedly disrupted a food distribution initiative in Bubi on September 9 when the Department of Social Welfare delivered drought relief to villagers in the Majiji area.
"When the social welfare workers arrived at Majiji Primary School, Siwela quickly approached them and told them that he had people in his ward who support the CCC, therefore, such people should not get food sourced by his government. The social welfare officers told him that theirs was to bring the food to the ward and nothing else," said a villager who declined to be named.
The villagers said Siwela then announced what he termed Zanu PF policy on food distribution.
"He said if you are an opposition member, you have your father (Nelson) Chamisa who should give you food. All the food coming to this ward will be distributed to card-carrying Zanu PF members going forward. He reiterated that on September 28 he will be at Majiji Primary School to register new food beneficiaries," the villager added.
The disgruntled villagers said Siwela claimed a resolution to deny opposition supporters food was made at a recent Zanu PF provincial meeting, where the councillors were told to work with kraal heads, headmen and chiefs to use food distribution in campaigns for 2023 elections.
Contacted for comment, Siwela denied the allegations saying only those who had received food aid from elsewhere were asked to pave way for those who had not yet received anything.
"Some people had received food aid from donors whom the council and myself as their councillor did not know. They were giving each other 10kg of mealie-meal without my knowledge," Siwela said.
"I asked them where the food was coming from and they first told me that it was provided by a church. I then asked the church which denied any links with the donation and they later told me it came from somewhere in the United Kingdom. The procedure is that any donor that brings food or anything must first inform the council and the councillor of the targeted ward, but in this case I and the council were not aware of the donation."
President Emmerson Mnangagwa has, however, on a number of occasions, told his supporters and government departments not to politicise food aid.
Political commentator Nkosilathi Ncube said: "The new dispensation led by Mnangagwa has promised the people of Zimbabwe that no one will die of hunger. These councillors and traditional leaders should appreciate that we are all Zimbabweans, no one should be segregated based on race, religion, tribe, creed or political affiliation."
Related Topics