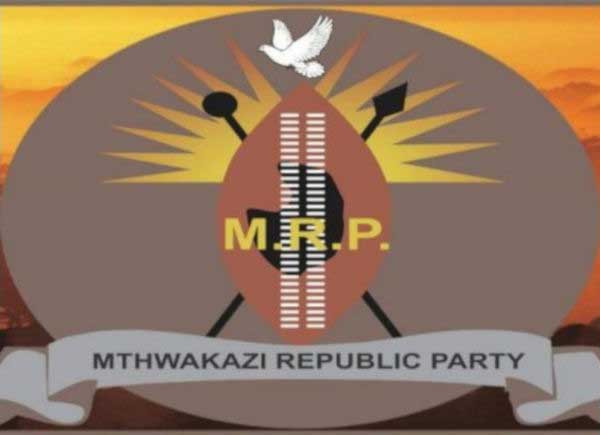 FEAR has gripped most opposition political activists from Matabeleland region following an unprecedented State clampdown on their activities in recent months, with some of the activists jailed for exercising their freedom of association.
On Monday, two Mthwakazi Republic Party (MRP) activists were arrested while petitioning government departments over the incarceration of nine fellow party members and the transfer of eight of them to Harare's Chikurubi Maximum Security Prison in Harare.
The two, Goiste Moyo (35) and Lwazi Khanye (30), appeared in court on Tuesday facing public violence charges and were remanded to October 6 on $10 000 bail each.
They were ordered to reside at their given addresses, report to Pumula and Luveve police stations once on Fridays.
Prosecutor Hezel Ncube told the court that on September 5, the duo stormed the Bulawayo High Court chanting and demanding the release of their colleagues.
Police were called to the High Court, leading to the arrest of the two.
Their arrest has sent a chill down the spines of political activists in Matabeleland who now believe the State is out to stop opposition activism in the region.
Meanwhile, the Mthwakazi Liberation Front (MLF) has said the people of Matabeleland and Midlands are still traumatised by Gukurahundi.
The situation, MLF said, has been worsened by the continued marginalisation of the region and influx of people from outside the region to take strategic jobs as well as business opportunities in the region.
In a statement, MLF president Churchill Mpiyesizwe Guduza said: "For 42 years, the insecurity of the people of Mthwakazi has spiralled out of control to a point where their existence as a people is now being called into question. There can be no question that the collective actions of the Zanu PF regime hegemony, intentionally generated a spiral of insecurity on the people of Mthwakazi through genocide, ethnic cleansing, rape, imprisonment, torture, disappearances, and various other ghastly atrocities.
"This in turn, further exacerbated in the mind of the people of Mthwakazi to this day, psychological feelings of inferiority, despair, hopelessness, lack of self-worth and self-protection and as such lost all ability to defend themselves against the menacing and imagined power of the Zanu PF regime. The effect of such a psychologically yielding policy by the Mthwakazi people towards the Zanu PF regime as the alternative of doing nothing out of fear of the unknown has not at all improved their security."
Follow Silas on Twitter @silasnkala
Related Topics