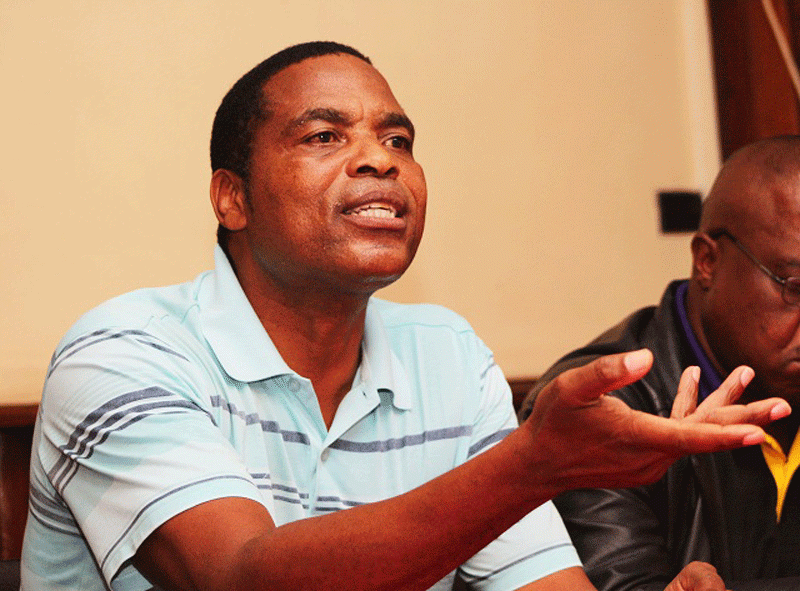 Citizens Coalition for Change (CCC) has accused Zanu PF provincial chairman Jabulani Sibanda of threatening its supporters in Matabeleland South's Bulilima constituency with death for backing the opposition party.
Zanu PF and CCC were among the five political parties that yesterday fielded candidates in three council by-elections in the constituency..
CCC ward 1 Tjankwa candidate Ephraim Moyo claimed that Sibanda threatened his party supporters during a campaign rally in his ward.
"They made the threats at Majawule village where they had their meeting last week," Moyo said.
"Zanu PF Bulawayo provincial chairman Jabulani Sibanda threatened people with death saying they would be killed if they voted for CCC and people felt threatened. Memories of what happened in the 1980s are beginning to pop up in their minds.
"This is not right. They should devote their energies on bringing development to the people rather than on plotting threats of killing people."
He said voting went on well in the four polling stations in the ward and said his chances of winning the elections were very bright.
CCC ward 14 candidate Makhadi Moyo also claimed that Primary and Secondary. Education minister Evelyn Ndlovu visited his ward last week to distribute computers at schools and told villagers that they should not vote for CCC claiming that it did not have offices.
'' She claimed that I am sick and could not afford anything, saying if they voted for CCC she did not know which office they would approach since CCC did not have offices,'' he said.
Zanu PF Matabeleland South provincial chairman Mangaliso Ndlovu said the claims by CCC were not true.
'' I was with Sibanda the whole day on the day in question. He never made such threats," he said.
Sibanda was not reachable for comment yesterday.
Related Topics