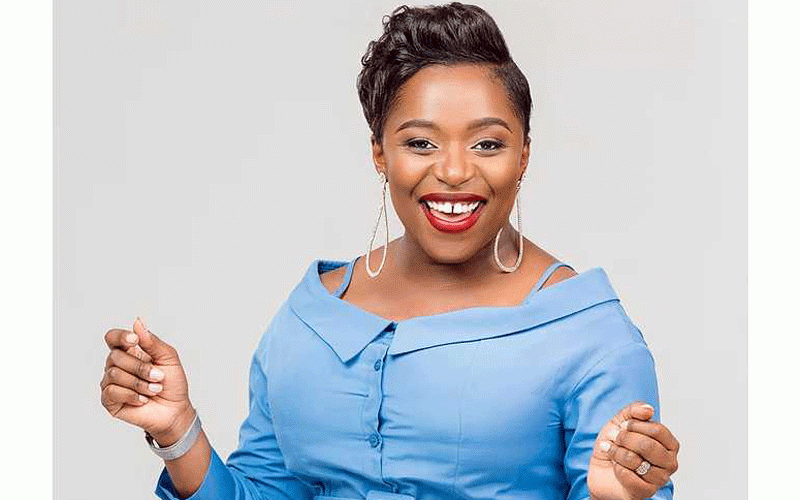 MULTI-AWARD-WINNING gospel diva Janet Manyowa on New Year's Day took gospel fans and worshipers to another level of worship through music at her annual A Night of Thanksgiving #ANOT concert staged at Celebration Centre, Borrowdale, Harare.
Sounds of Zimbabwean and South African gospel music echoed as internationally-acclaimed South African gospel musician Dr Tumi (born Tumisang Makweya), South Africa-based Zimbabwean Takesure Zamar, Michael Mahendere and Sharon Manyika, among others combined their voices on stage.
What a night of praise and worship it was at #ANOT2023 organised under Janet Manyowa Music brand.
The concert, which is an annual gospel music extravaganza, attracted an overflow, showing how the event has grown in popularity every year since its inception in 2017.
"I am privileged to have ministers in the house, ministers of gospel," Manyowa said as she went on to invite founder of Celebration Churches International in Harare, Bonnie Deuschle on the stage for a duet.
Through A Night of Thanksgiving #ANOT, Manyowa has demonstrated that women can be game-changers with even equal capacity to match their male counterparts.
This year's #ANOT2023 concert was another successful event as Manyowa continues to write her own piece of history in the showbiz industry where they have been complaints that promoters are giving more preference to already established male artistes.
Perhaps the promoters are "justified" for their choices selecting artistes considered as crowd pullers, for the need of a return on the investment considering that showbiz is serious business where numbers matter.
As there is a difference between music promoters and show organisers, the general sentiments on the showbiz scene are that locally, they are no music promoters, but rather businesspeople who organise shows and suck the blood off artistes.
Not taking anything away from the local female artistes, they however, should be reminded that showbiz is a dog-eat-dog industry where opportunities are never handed on a silver platter, and one has to prove their worth time and again.
Faced with such a situation, what are these female artistes doing to invest in themselves before someone else sees their value?
Another big question is: If the artistes claim to have fans and also have faith in their brands, why not organise their own shows rather than be shortchanged by arts promoters as they claim?
Through A Night of Thanksgiving #ANOT concert, Manyowa has taken a bold stance to push her artistry amid claims of arts promoters giving male acts "special" treatment ahead of their female counterparts.
With very few promoters interested in the gospel genre, many gospel musicians have been left in the dark such that organising their own shows might be the best way to remain relevant.
Sadly, while many artistes unlike Manyowa, have complained about being treated like rubbish by music promoters, they appear not to be doing something to better position themselves.
Well obstacles, yes, might be faced in the world of showbiz, but the truth is that to overcome them all must hinge on one's attitude as proved by Manyowa through her A Night of Thanksgiving #ANOT concerts.
Above all, female creatives must create their own opportunities and not wait to be given a seat at the top table.
If it cannot be done alone, then why not join hands for a better cause and fight for space in the male-dominated industry?
No doubt, through A Night of Thanksgiving #ANOT concert, Manyowa has become a torch bearer and this is exactly the resilience needed by many to keep pushing beyond expectations.
Speaking to NewsDay Life & Style through her manager ahead of the concert, the songbird said it takes the grace of God to organise a concert of such magnitude.
"For many can be our plans, but it is His will that ultimately prevails. In terms of our human effort, however, events demand a lot of commitment in terms of time and resources and paying attention to intricate details," she said.
"I am grateful for the teams that we always have behind these events who always put in their all."
She said it was amazing that A Night of Thanksgiving concert has become an annual event.
"It certainly was not the initial intention, but why pass up an opportunity for us to start the year with an attitude of gratitude. The inspiration for ANOT is evident in its name, A Night of Thanksgiving, can we ever run out of things to thank Him for? Tomutenda nei?"
No doubt that Manyowa has become a source of inspiration for artistes to move away from the habit of only waiting for promoters' calls that has sometimes resulted in some being shortchanged and paid peanuts for their sweat on stage.
Manyowa has proved that she knows the value of her craft in this creative business and such a professional approach backed by husband and manager Munyaradzi Manyowa has no doubt kept her brand growing.
Over the years, Manyowa has managed to be innovative with her craft that has seen her winning hearts of many and corporates who have continued to support her music through different engagements.
Related Topics