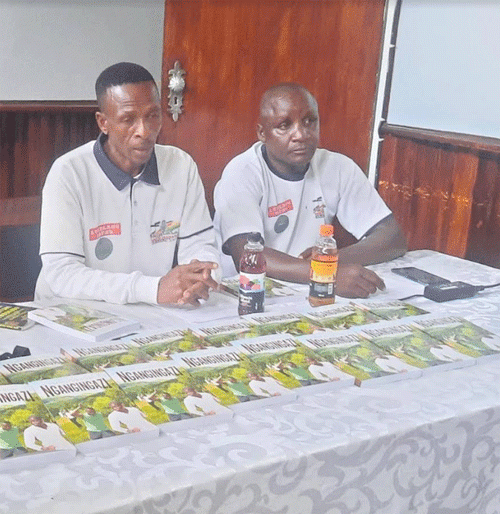 TO help preserve indigenous languages, South Africa-based Zimbabwean author Christopher Tsepang Mawande Ncube last week launched Ngangingazi, his second Ndebele novel.
Ncube, who told NewsDay Life & Style that his passion for writing dates back to his childhood, has to date released two Ndebele novels with Phakathi Kwelitshe Lembokodo being his debut one.
With Phakathi Kwelitshe Lembokodo, Ncube scored big after the novel was used as an Advanced Level Ndebele literature set book, something he is also anticipating with the latest publication.
"Writing is one of the things I have always loved so much since I was still a young boy. I felt challenged to write novels mainly because we want to preserve our languages," he said, adding that probably early next year he would pen a Sotho novel.
Ncube noted that his latest novel explores challenges faced by family members as they fight against each other because of rumour mongering.
"The novel Ngangingazi gives out a conundrum as we see families fighting among themselves mainly because of the rumours that they receive from different people they trust a lot, he explained.
"This novel teaches us to adopt peaceful ways when dealing with conflicts."
He said the novel would be available in book shops with a copy selling at R150.
Ncube, originally from Selonga, Gwanda South, has been privileged to be supported in most of his writing by Fulgens Enterprises trading as Lumelang Batho, a local mealie-meal producing company.
Fulgens Enterprises representative Morgan Mavuna Moyo said: "We have decided to sponsor our author who has done our community proud by writing novels and one of his books has been used as an Advanced Level Ndebele literature set book."
"We felt challenged to sponsor since we are so much interested in promoting anyone who is talented in any field in our community." -Follow us on Twitter
@NewsDayZimbabwe
Related Topics