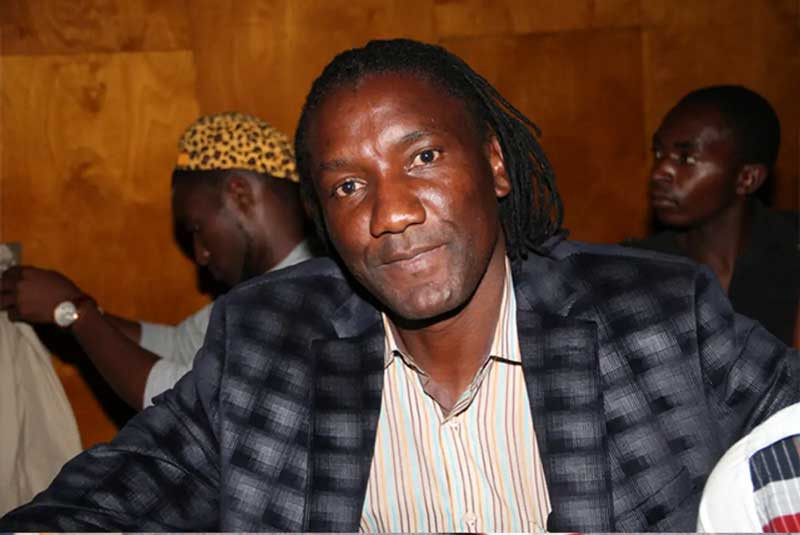 VETERAN award-winning promoter Patson "Chipaz" Chimbodza will tonight be the special guest at this week's Jam Session at City Sports Bar in the capital.
Popularly known as KaMonday Kanenge Friday, Jam Session is hosted by arts promotion company, Divine "Uncle in Showbiz" Assignments.
Hosted every Monday, the Jam Session, has also been famous for reviving careers of many forgotten and struggling artistes across genres.
It has also been a platform for up-and-coming artistes to hone and showcase their skills on the stage.
Probably the gracing by Chipaz of tonight's edition of the event gives the much-needed opportunity for many of the rising artistes as well as the seasoned ones to chat with the celebrated promoter.
This is a rare opportunity as usually, it is mainly the artistes' management that interacts with the promoters as they book for concerts.
Mostly, the artistes might not be able to meet with the promoters even at live shows.
Coming to Jam Session, probably it will be a two in one visit for Chipaz to scout for new talent.
Chipaz has been credited for giving many unheralded talents the platform to perform at live concerts across the country.
City Sports Bar marketing and entertainment manager Hapaguti "Hapaz" Mapimhidze said they were happy Chipaz would be gracing tonight's session.
"The coming of Chipaz to Jam Session tonight is an honour not only for us as the host, but to many artistes and stakeholders who will have a chance to interact with a man of great expertise in the industry," he said.
"As Divine Assignments, we want to create that opportunity for artistes across genres to be able to interface with the industry's stakeholders in friendly environments."
For tonight's edition, veteran singer Kiren Zulu backed by his Marabi Queens will be the headlining act alongside other performers such as Elder Potato, Sir Natto, Kima Presh, Malvin Mushore and his Chabvondoka Express.
The usual host, Flame Ndombele and MC Khedah will be running the business.
An array of artistes, including Hosiah Chipanga, Pauline Gunduza, Tererai Mugwadi, Edith weUtonga, Kireni Zulu, Ammie Jamanda, Biggie Tembo, Diana Samkange, Allan Chimbetu, Peter Moyo, Tendai Chimombe, Taso, Ammara Brown, gifted visually-impaired street musician-cum-guitarist Daniel Gonora and his Gonora Sounds band have performed at the Jam Session.
Follow Winstone on Twitter @widzonato
Related Topics