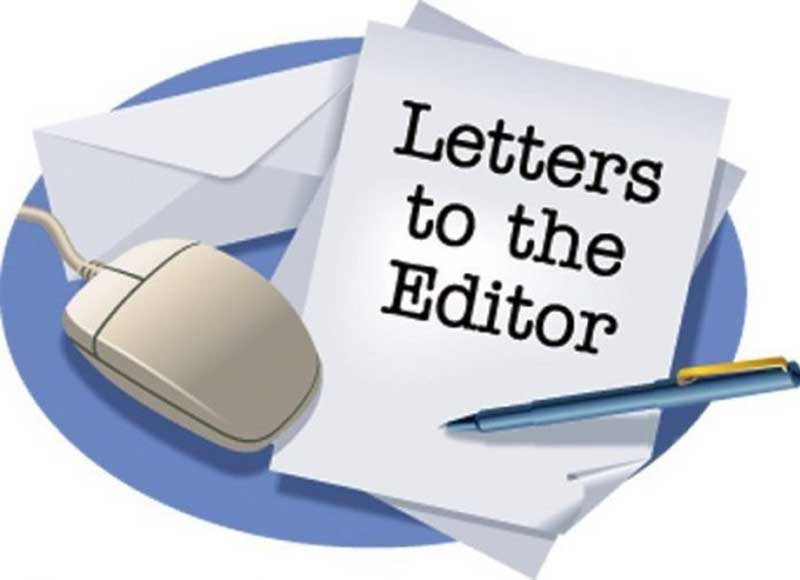 THE Election Resources Centre (ERC) notes the statement made by the Zimbabwe Electoral Commission (Zec) chairperson Justice Priscilla Chigumba in Parliament on April 5, 2023. The chairperson is quoted stating that the electoral commission is unable to publish the voters roll as it has the responsibility to protect the data of voters in accordance with the Data Protection Act.
While the Data Protection Act is there to provide for data protection with due regard to the declaration of rights under the Constitution, the act also addresses the protection of data in terms of public and national interest. Section 11(5)(h) of the Data Protection Act states that the data controller (Zec in this instance) shall process sensitive data if "the processing of data is authorised by a law or any regulation for any other reason constituting substantial public interest."
Section 21(3) of the Electoral Act legally authorises the commission to within a reasonable period of time provide any person who requests it, and who pays the prescribed fee a copy of any voters roll either in printed or in electronic form as the person may request. Therefore, Zec is legally obligated by the Electoral Act read in line with the Data Protection Act to avail the voters roll data, especially as it constitutes substantial public interest as the roll is necessary for electoral participation and the realisation of political rights as envisaged by the Constitution.
The continued denial of the voters roll especially, to persons with a legitimate interest in the roll and free and fair elections, such as political parties, candidates and civic society organisations under the guise of data protection is unlawful and detrimental to the credibility of the 2023 harmonised elections.
ERC repeats its call, that the voters roll should be made public, as the credibility and validity of the delimitation process and the 2023 harmonised elections are dependent on it. - ERC
Gold Mafia documentary an eye-opener
AS the Zimbabwe Institute of Strategic Thinking (Zist), we have taken note of the recent documentary released by Al Jazeera, highlighting the prevalence of corruption and smuggling of gold in Zimbabwe.
We unequivocally condemn any form of corruption and illegal activities in the mining sector, which harm the country's economy and tarnish its reputation as a reliable investment destination.
The revelations made in the Gold Mafia documentary are deeply concerning, and we call upon the government to investigate these allegations diligently and bring the perpetrators to justice. We also urge the government to put measures in place to curb the smuggling of gold and other precious minerals, which not only deprives the country of much-needed revenue but also fuels criminal activities such as money laundering, human trafficking and terrorism financing.
We understand that the mining sector is critical to Zimbabwe's economic growth and we believe that it can be a source of sustainable development, job creation, and poverty reduction. However, for this to happen, we need to restore investor confidence by ensuring that the sector is transparent, accountable, and ethical. This requires a concerted effort from all stakeholders, including the government, opposition parties, mining companies, civil society and local communities to work together towards a common goal.
We take note of name-dropping of top government officials, businesspeople and fugitive elements in society, it is in the public interest for all officials to clear themselves to avoid speculation which further dents the image of the nation.
Last but not least, it is of gravel concern that one of the notable characters, who featured mostly in this documentary and holds an esteemed office, ambassador-at-large Uebert Angel, has not unconditionally resigned from public office or cleared himself from the serious allegations levelled against him.
Furthermore, we recommend the presidency to appoint reputable persons in strategic areas of governance to protect the image of the nation.
Zist remains committed to promoting strategic thinking and policy analysis that supports sustainable development in Zimbabwe. We call upon all Zimbabweans to join us in condemning corruption and illegal activities in the mining sector and support efforts to promote good governance, accountability, and transparency. Together, we can build a better future for our country and our people. - Zist
IN response to Udinese confirm deal to sign Zemura at end of season, RAYTON CHAMBOKO says: Bournemouth took him for granted. How do they want a player of his calibre to stay with no meaningful deal, while earning peanuts? Great move, Udinese has gained more Zimbabwean supporters.
BISHOP CHIKUKWA says: That's awesome, congratulations Jordan Zemura.
IN response to We've set up more drug rehab centres: ED, KOLIWE MAJAMA says: Someone needs to tell these guys how disgruntled health workers are. Getting attended to at any public health facility is a tall order. Imagine those for whom the centres are meant for.
KELVINATOR says: I love President ED. I believe in him. Our country is in safe hands.
KELVIN CHIKADO says: President Emmerson Mnangagwa and the Gold Mafia should be the first patients to be admitted at those additional rehabilitation centres he is talking about.
IN response to Stiffer penalties for stocktheft on cards, WILO WILOCIOUS says: When are you going to craft stiffer penalties for mineral thieves? You must craft ways to boost the economy.
IN response to Govt out to silence critical voices: AI, ARTFUL CAESAR says: Zanu PF has been like that for years.
IN response to Govt hikes artistes' registration fees, KUDA KWASHE says: The government never stops pulling surprises.
IN response to Magnetite production set to rake in US$15m annually, ALUTA CONTINUA says: The US$15 million is nothing compared to the real value of the minerals the country lost if we are to go by the Al Jazeera Gold Mafia documentary.
IN response to Harare fails to pay for internet services, AZAZEL PAGAN says: The City of Harare is finding it difficult to run council affairs efficiently because ratepayers are not paying their bills due to economic hardships.
Related Topics