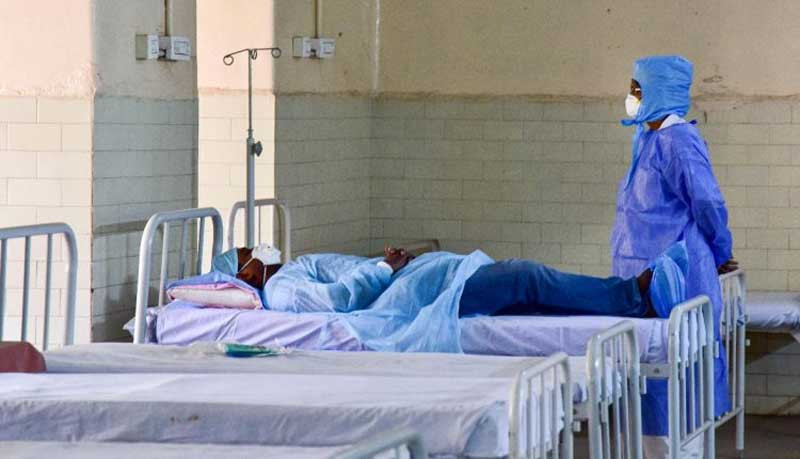 According to the African Union, about $140 billion dollars is lost to corruption in the continent, a figure which can sustain at least 30 countries in 12 months even if there is zero production in the respective countries. Transparency International estimates that close to US $2 billion is lost in Zimbabwe yearly to corruption. The health sector is in the doldrums globally and corruption is fingered as one of the top causes.
Countries like China, North Korea, Iran and Saudi Arabia impose capital punishments on a number of offences that include rape, grand theft, drug trafficking, treason, espionage political dissidence to mention just but a few. The resultant executions are mostly carried out by firing squads, hanging or decapitations.
The punishments are a deterrent to committing such crimes of high magnitude. Corruption has been talked about in many countries but the scourge is threatening to decapitate the world, especially developing countries.
Researchers estimate that about $455 billion of the $7.35 trillion dollars spent on health care annually is lost to fraud and corruption.
The Organisational for Economic Cooperation and Development posits that 1.6% of global annual deaths of children under five years of age are directly or indirectly linked to corruption.
So many factors have been implicated as precipitants for rampant corruption in the health sector in Zimbabwe and chief among them are chronic government underfunding, insufficient regulatory oversight, lack of transparency in government, lax prosecution.
The end result is general decay of infrastructure, equipment, poor service, poor quality of life, high morbidity and mortality rates among others.
You hear about bribes to pass Vehicle Inspection Department tests. One hears of corruption at the Registrar's office, corruption at courts or virtually at all places where services are sought.
We should never become accustomed to this dangerous scourge.
Government should flex muscles to wipe out corruption at all levels of governance.
Public hospitals and parastatals have been riddled with corruption.
How many people have been implicated in corruption and with our courts being seen as doing little to castigate corrupt criminals, the scourge will continue to trouble us forever.
Corruption is complex and multi-faceted and in the health sector, it has been found to have many forms in various areas, such as health facility construction, equipment and supply purchasing, pharmaceutical distribution and use, health worker education and the provision of health care services.
How much is lost at healthcare facilities to corruption where even tender procedures are flouted willy-nilly?
How many hospital bosses have gone to jail for clear corruption at their institutions? It is time corruption is stemmed if the country is to have sound national development.
Health service providers have been at loggerheads with some medical aid societies that are failing to honour their payment obligations. Premier Service Medical Aid Society (PSMAS) has been in the papers for wrong reasons. Premier Service Medical Investment was formed in 2003 as an investment arm of PSMAS.
The company was formed to own and run facilities such as clinics, hospitals, pharmacies, laboratories required by members. Many of PSMAS members are civil servants that have 80 % of their contributions covered by government through the Finance ministry.
It is sad that the company bosses have been arrested for corruption and theft of close to half a million dollars which could be used to pay workers who have gone for months now without salaries.
Imagine spending a lot of money on holidays for bosses yet the shop floor workers are languishing in poverty.
How many lives have been lost because of such corrupt activities with patients not able to access the appropriate medical services because workers were protesting?
How many patients develop complications because they could not access the rightful medicines or medical investigations?
How come the 2017 shenanigans of the PSMI bosses are getting out today, five years down the line? I suspect more heads should roll and camouflaging should be stopped.
The time should be now that corruption is fought tooth and nail.
Many strategies are there to combat corruption and theft in public systems.
Some of them include adequate remuneration of healthcare workers, adequate financing of the public health system, ensuring social accountability and strengthening institutions outside the health system.
Deterrent sentences should be imposed on the culprits by the courts, which up to now are seen to be too lax on corruption prosecution.
Stop corruption today to save the health sector!
Related Topics