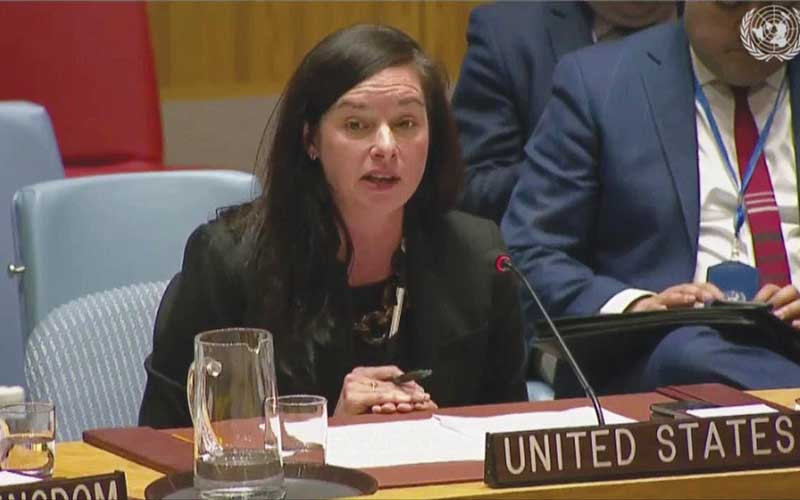 ON Tuesday, the Foreign Affairs and International Trade ministry summoned the United Sates (US) deputy ambassador Elaine French to express Zimbabwe's displeasure over the embassy's conduct which it believes borders on interfering in the affairs of a sovereign nation.
The mini ruction emanated from a series of tweets by the US embassy in Harare urging Zimbabweans to peacefully exercise their right to vote in what the embassy officials probably thought was an innocent gesture.
However, Harare did not take kindly to the tweets and has urged the US to "refrain from posting such messages in the spirit of re-engagement".
While the tweets — especially the one which said: "Register to vote and make sure your voice is heard" which the Foreign Affairs ministry specifically included in its statement to the media following the meeting with the US embassy — may have appeared to be a political campaign of sorts, we believe Zimbabwe's drastic reaction is tantamount to trying to smash a fly with a sledge hammer.
This is a mere storm in a tea cup because everyone from President Emmerson Mnangagwa himself to other nations are praying for a peaceful election this term.
And with spirited campaigns being conducted by both the ruling Zanu PF party and opposition political parties, we become curious why Zimbabwe is averse to other nations urging Zimbabweans "to register to vote and make sure" their voice is heard.
By summoning the embassy staff over this issue, is Zimbabwe implying that only Zimbabweans should encourage each other to register to vote and exercise their right to universal suffrage? This is ludicrous, to say the least.
What sinister motive might be in the US urging Zimbabweans to register to vote and vote peacefully? It really perplexes.
In fact, what Zimbabwe has done has drawn unnecessary attention of the very international community which it purports to be re-engaging.
Worse still, the outburst by presidential spokesperson George Charamba threatening to bar US election observers in the forthcoming polls was an unnecessary overkill.
In his angry outpouring, Charamba is actually saying the US embassy committed a crime by posting the tweets. It would have been good if we were schooled on the exact crime the embassy committed because to issue threats over an unclear crime is base.
It is our considered view that sometimes some of these overreactions to otherwise non-events exposes us to unnecessary scrutiny and goes against the very spirit of re-engagement Zimbabwe is pushing.
Granted, we are a sovereign nation, but that does not mean we should not be amiable to wise counsel. In this case, we feel Zimbabwe overdramatised an otherwise non-event which could have fizzled out without anyone noticing.
Now that the country has blown the issue out of proportion, people are wondering why Zimbabwe reacted this strongly to advice that the country's citizens should register to vote and make their voices heard through the ballot box. It appears as if registering to vote and voting constitute a crime.
Related Topics