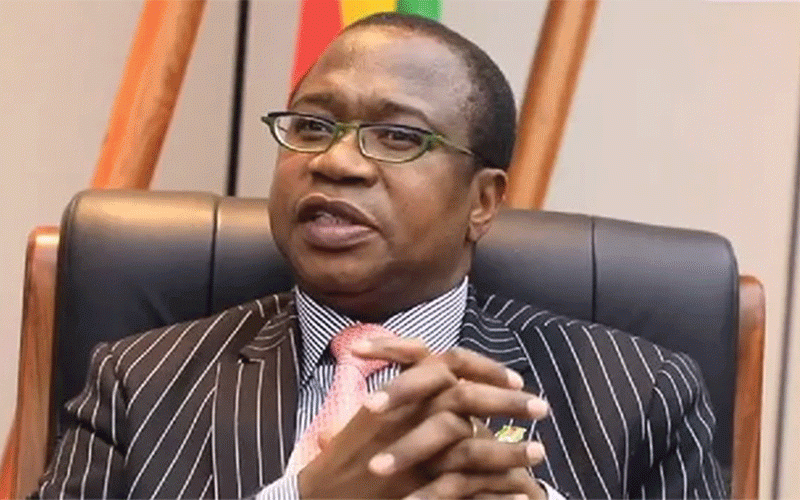 FINANCE minister Mthuli Ncube has once again come to the rescue, or so he thinks, of the comatose economy.
As usual, the government has prescribed bandages to a problem that needs an intensive care unit (ICU) to fix.
We have not forgotten that the problems that the country faces today are a result of years of bad government policies.
So, an ICU, not a bandage, is needed to wake Zimbabwe's comatose economy from its slumber.
No doubt these new measures to deal with price hikes and spikes is a result of government's fear that the populace could vote them out of power in the upcoming general elections later this year.
But, we digress.
We know that our readers want us to explain why these new 'rescue measures' from the professor will again not work.
Perhaps the biggest measure Ncube implemented was that all imported basic goods would be allowed into the country at no cost, in other words, no duties.
No doubt, the government is looking to take advantage of a very weak South African rand as the neighbouring country remains the top source market for basic commodities.
This is because a weak South African rand means that basic commodities in that country, at least for now, are way cheaper than those produced by our local industry.
Thus, the idea to allow consumers, small businesses, and informal traders to bring in basic goods at no cost is to compete with local retailers which will force the domestic players to reduce their prices.
Noble, some would call it, but the fact is that government has created yet another problem.
That is, if local businesses are unable to charge their goods and services at a price that allows them to stay in business, they will lose money resulting in high-cost structures.
Who always suffers from high-cost structures within a business? Workers first and then, in a worst-case scenario, the company when it shuts down.
So yes, the government's latest intervention is now threatening job losses at a time when the Zanu PF-run government is promising to create jobs to try and secure votes.
Ncube tried to soften the blow of the effect the competition could have on local retailers by allowing a 100% retention on locally generated forex revenue, but that still doesn't change anything.
Why? Because exporters are still required to surrender 25% of their forex export proceeds and in an economy where every foreign currency cent counts, that 100% domestic forex retention is simply not enough.
All Ncube has done is trade one problem for even bigger one because keeping only 75% of export proceeds will now be used to fight off competition, not for expansion.
Other measures he put in place include raising interest rates for short-term loans of six months to kill speculative borrowing as this can fuel the money supply, resulting in a further depreciation of the Zimbabwe dollar. Ultimately, this leads to increased inflationary pressure.
This will probably keep the Zimbabwe dollar at a stabilised rate, but for how long?
Already, high interest rates of 200% followed by 150%, and now 140%, were introduced but money supply continues to grow still as the Zimbabwe dollar is still the accounting and base currency.
The biggest failure of Ncube was not being clear about the elephant in the room, the exchange rate.
He announced that the forex auction system would be "fine-tuned" to allow for a true Dutch auction system that is based on a free market where players determine the Zimbabwe dollar's value.
But, in the same measures, the Treasury boss stated that a "pre-announced envelope" would precede the auction which is still some form of control.
What we are basically saying, and something that Ncube and the Reserve Bank of Zimbabwe governor John Mangudya know is that the only way to fix the problems is to allow for a market-determined Zimbabwe dollar.
This will instantly kill the parallel forex rate and allow for businesses to thrive.
Otherwise, all the government has done is to create more problems and slow the inevitable.
Related Topics