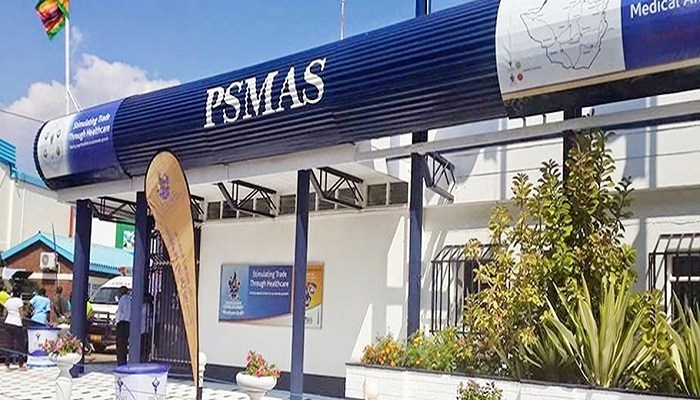 The announcement by the Public Service Commission (PSC) that it had paid a measly $6 billion in subscriptions for its members on the Public Service Medical Aid Society (PSMAS) schemes highlighted the crisis in Zimbabwe's medical insurance sector largely caused by an unstable currency.
Civil servants form the majority of PSMAS subscribers at over 750 000 or 90% of the medical insurer's membership base.
Calculations show that the $6 billion means that each PSMAS member would be covered for $8 000 for an entire year, which is less than US$100 at the official exchange rate.
The amount is expected to cover doctors' consultation fees, medication, specialist treatment and all other healthcare expenses, including administration expenses on the side of PSMAS.
Civil servants' salaries continue to be eroded by inflation and this means that they hardly have any savings to pay shortfalls that would be demanded by health providers because the PSMAS rates fall far short of what is being charged by hospitals and private doctors.
Government assures its workers of healthcare service where their medical aid cards will be accepted by service providers, while PSMAS is expected to use funds from subscribers to pursue the purpose for which it was formed, that is healthcare service provision. pic.twitter.com/PW0njcmIK2
— Public Service Commission – Zimbabwe (@psczimbabwe) April 8, 2022
An ordinary civil servant would not afford decent health care in the event that they fall sick.
Those that require specialist treatment locally or outside the country are in a worse off situation as the subscriptions would hardly pay for a bus ticket to South Africa.
According to official statistics, out of a population of nearly 16 million people, only 1.8 Zimbabweans have medical insurance and the rest cannot afford it.
Some health service providers reject patients who are on certain medical aid schemes because their rates are too low or they struggle to pay.
The government ought to lead by example by ensuring that PSMAS has the capacity to provide competitive medical insurance that serves even workers in the lowest ranks of the civil service.
Zimbabwe is experiencing hyperinflation and it goes without saying that by the end of the year the $6 billion would be worth a pittance.
PSMAS also has to have enough in its coffers to pay for its administration costs and pay workers market competitive salaries for the medical insurer to be run efficiently.
If poor packages are offered, there will be a skills flight and the insurance scheme will collapse.
The authorities need to stop the ostrich mentality and confront the currency crisis, especially as it relates to medical insurance because of the threat it poses to citizens' right to health.
A solution has to be found for the problems that confront the entire medical insurance sector in Zimbabwe as dramatised by the PSMAS pay out.
Related Topics