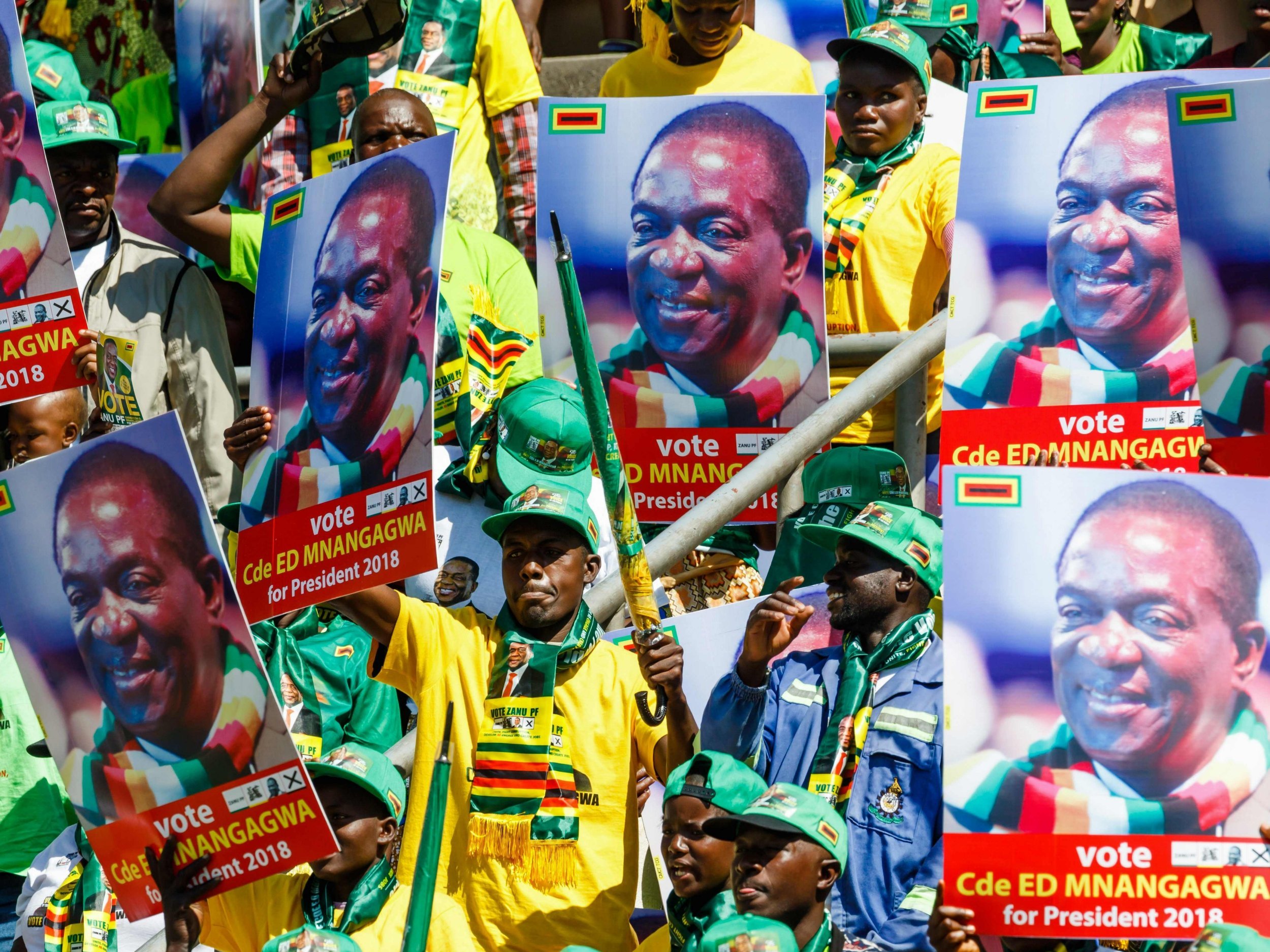 President Emmerson Mnangagwa's Zanu PF party was responsible for violating the majority of human rights across the country.
The Zimbabwe Peace Project (ZPP) recorded 165 incidents in which the ruling party was responsible.
In the majority of these incidents, Zanu PF supporters were hounding people they suspected had supported the opposition Citizens Coalition for Change (CCC) in the run up to the March 26 by- election.
In the by-elections, the CCC — formed towards the end of January — put up a noteworthy show, grabbing 18 out of the 28 contested House of Assembly seats, a situation that appeared to have unsettled Zanu PF, which immediately launched what appears to be a systematic onslaught on those who had campaigned for, supported, or sympathised with the CCC in the run-up to the election.
Since Zimbabwe is scheduled to hold a general election by July 30, 2023, the March 26 by-elections were a test of what might be expected next year.
ZPP can confirm the existence of Zanu PF structures meant to intimidate and silence people in rural areas ahead of the 2023 elections and this is more prevalent in Mashonaland East, Central and West provinces, where the organisation has recorded a combined 77 cases.
A few examples include an incident in Murehwa North, where a Zanu PF councillor Masimba Gumira gathered villagers to celebrate his victory in the 26 March by-elections.
He then ordered the punishment of anyone seen wearing yellow, which is the colour of the CCC.
He threatened the loss of life of those who might want to deviate from voting for his party.
"Watichaona akapfeka hembe dzeyellow tichamuita kafira mberi (We will beat to death anyone we see wearing yellow)" said Gumira.
Gumira's words cannot be taken as bluffing as people have been killed in the past for simply associating with the opposition.
To confirm the systematic nature of the closing down of space for the opposition, particularly the CCC, in another incident, Zanu PF chairperson Takesure Kashesha told party supporters at Duku Business Centre in Ward 10, Murehwa North, to create a no-go zone for CCC supporters in the area.
Kashesha ordered youths to mount road blocks and burn any unknown or CCC vehicles attempting to enter Ward 10.
"Mota ichapinda muno yatisingazivi tichaipisa (You must burn any unidentified vehicle that attempts to drive into Ward 10)," he said.
In Mashonaland West, a man was evicted from the butchery premises he was renting for hosting a CCC supporters' braai at the butchery premises and in Murehwa South, a Zanu PF supporter made death threats to a woman who had observed elections under the Women's Coalition of Zimbabwe.
One Ricky Chiwara told the female observer that by participating in elections, she was part of the regime change agenda by non-governmental organisations.
This unfortunate incident not only confirmed the toxicity of the political environment for women, but also highlighted the deep-seated attempt by the Zanu PF government to cripple the good work of non governmental organisations.
Through the Private Voluntary Organisations Amendment Bill (PVO Bill), government seeks to, among other things, stifle the work of civil society organisations which have so far done a great job holding authorities to account and supplementing government efforts through various community projects.
As Zanu PF went into full election mode, its officials forced villagers to contribute to Independence Day celebrations or risk being "blacklisted as opposition supporters".
At Dotito Township, at a meeting co-hosted by Zanu PF officials Edwin Sigudu and Mike Murasira Sigudu ordered village heads to collect money from villagers for the Independence Day celebrations.
"Make sure you write down the names of those who do not give you money so that we know our sell-outs," one of them said.
In Buhera West the legislator, Soul Dzuma of Zanu PF, while addressing a rally, said those in his constituency who did not attend Zanu PF meetings were going to be removed from the list of beneficiaries of government aid from the Department of Social Welfare (DSW).
ZPP spoke to an official from the DSW, who confirmed the widespread manipulation of the aid processes.
The DSW has the mandate to work with local leadership to lead aid processes, but Zanu PF continually uses its influence in government to hijack the processes and use aid as a tool to reward their supporters and punish opposition political party supporters.
As has become an unfortunate formula, the Zimbabwe Republic Police was among the major perpetrators, being found wanting 151 times followed by machete gangs who were responsible for 26 incidents.
There is need for the strengthening of the Electoral Act to foster multi-party liason committees to become a culture that promotes engagement among political stakeholders and not just spring into action at election time.
The political temperatures are, with no doubt, not going to recede considering that Zimbabwe is due to hold elections next year.
In that regard, ZPP makes strong recommendations for the Zimbabwe Electoral Commission (ZEC), through its multi-party liaison committee, to strengthen its ability to hold political parties to account without fear or favour.
This is because ZPP has observed that violence often happens for a period before elections and by the time candidates get nominated, communities will be living in fear already. –Zimbabwe Peace Project
Tsholotsho villagers unhappy with NPRC
Community members working with Heal Zimbabwe in Tsholotsho North have castigated the National Peace and Reconciliation Commission (NPRC) over delays in finding a lasting solution to Gukurahundi.
This came out during an NPRC awareness meeting organised by a Community Peace Club (CPC) that works with Heal Zimbabwe in Tsholotsho North on May 6, 2022.
The objective of the meeting was to conscientise communities on the work of the NPRC and creates referral pathways for the community to submit reports to the commission.
The NPRC is one of the Independent Commissions supporting democracy established under Chapter 12 of the constitution with the mandate of ensuring post conflict justice, healing and reconciliation.
The meeting was attended by several traditional leaders and 66 community members.
The meeting was also attended by NPRC provincial committee member for Matabeleland North Province, Sindiso Nxumalo.
Participants noted that delays by the NPRC in engaging survivors of Gukurahundi were derailing local healing and reconciliation efforts
"We have waited for the NPRC since 2013 to come here and engage us on how it can tackle Gukurahundi. We are in dire need of a wholesome healing and reconciliation process here but to date, this dream remains a pipe dream", said one participant.
The meeting also noted that the on-going blitz on documentation by the civil registry department was saddled with a lot of challenges as many people fail to acquire key documents such as birth certificates and identity documents due to the migration of people to neighbouring countries such as South Africa.
Community members welcomed the gesture by Heal Zimbabwe of bringing the NPRC to the community as it strengthens bottom-up approaches to peace building.
The meeting further resolved that there was need for traditional leaders to mobilise citizens for Gukurahundi public hearings that government will embark on at a date to be announced.
As part of resolutions and bottom-up engagement, the CPC elected a committee of five people who will compile a dossier of issues they want addressed and submit to the NPRC office in Bulawayo.
The meetings by Heal Zimbabwe are part of efforts to empower local communities to help safeguard against human rights abuse and also help build peaceful communities.
Heal Zimbabwe utilizes various strategies to address conflicts in local communities.
One of these ways is the use of community dialogues, an initiative for communities to discuss and collectively identify ways through which they can proffer solutions to problems in their communities.
Such platforms also facilitate local level conversations on pertinent issues affecting communities as well as create socially cohesive communities. –Heal Zimbabwe
Feedback
Crisis in Zimbabwe Coalition, in collaboration with Chapter One Foundation and Zimbabwe Coalition on Debt and Development (ZIMCODD), hosted a Regional Solidarity Roundtable Meeting for civil society rrganisations (CSOs) in Lusaka, Zambia, on 10 May 2022.
The meeting's purpose was to explore ways to strengthen transnational regional advocacy in light of the shrinking civic and democratic spaces within the Southern African Development Community (Sadc).
A total of 25 participants attended the meeting, representing women's groups, youths, trade unions, people with disabilities and faith-based organisations. They converged to discuss, collaborate and develop issue-based synergies with the aim of better coordinating regional lobbying and advocacy for stability and inclusive development.
In emphasizing their concerns, delegates:
 Bemoaned the rapidly worsening closure of civic space in Southern Africa.
 Condemned the weaponization of law through draconian laws aimed at criminalizing the work of CSOs particularly those who try to hold their governments to account. The proposed enactment of the Private and Voluntary Organisations (PVO) Bill (Zimbabwe) and the NGO Act Amendment Bill of 2022 (Malawi) shows how ruling elites are restricting civil society even further.
 Castigated governments for pouncing on the Covid-19 pandemic as a timely boost to stifle dissent and further strip citizens of their dignity.
 Asserted that recent escalation of human rights violations and the clampdown on civil society in the region cannot be seen as a separate issue from Sadc and AU's reluctance to take collective responsibility for crisis prevention and management. –Crisis In Zimbabwe Coalition
Related Topics