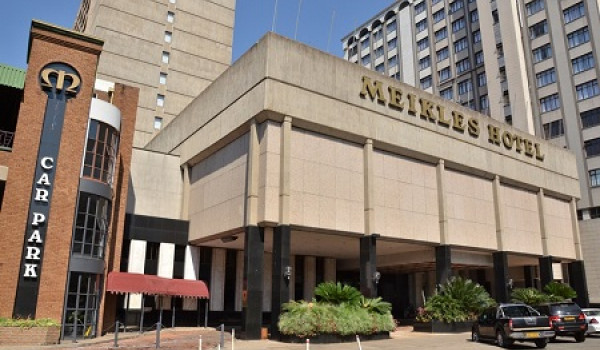 MATHEW Moxon, the son of millionaire Zimbabwean businessman, last week assumed a new role as a Meikles Limited board member, a month after Elizabeth Tanya Masiyiwa, the daughter of the country's richest man, Strive, was appointed to the board of directors of Econet Wireless Zimbabwe.
It appears a new revolution is taking place in Zimbabwe's corporate boardrooms, where company leaders may be preparing offspring to take charge as they move closer to retirement.
Elizabeth, who came onto the board after Strive retired, is a business leader, social entrepreneur and philanthropist who holds a Bachelor of Science (Honours) degree in Banking and International Finance from Bayes Business School, City University London and a Masters of Social Entrepreneurship from Hult International Business School.
She is currently studying for an Executive MBA from Cambridge University.
Elizabeth's appointment came nearly a month after Strive Masiyiwa announced his retirement as chairman and director of Econet Wireless Zimbabwe Limited, effectively ending his governance role in the telecom company as he refocuses his efforts on philanthropic efforts through the Gates Foundation.
Last week, Meikles Limited's board of directors confirmed the appointment of Mathew as an executive director of the Zimbabwean conglomerate.
Meikles is a well-diversified Harare-based conglomerate led by Zimbabwean John, with holdings in hotels, retail, supermarkets, agriculture and financial services.
It owns leading brands such as the Victoria Falls Hotel, TM Supermarkets, Meikles Stores, Meikles Centar Mining and Tanganda Tea Company, an agro-allied company that recently floated its shares on the Zimbabwe Stock Exchange as a separate entity.
Mathew Moxon is a non-executive director and managing director of the group's tea production and property units, Tanganda Tea Company and Thomas Meikles Properties, which owns property in major Zimbabwean cities.
Mathew joined Meikles Limited in 2017 after years of experience in the retail and real estate industries. He began his career with South Africa's Shoprite Checkers Proprietary in their management training programme, and after a stint in project management and operations within their Mozambique division, he joined Meikles Limited.
Experts revealed that his appointment marks the beginning of a succession programme at the firm, as his father, John Moxon, nears retirement decades after taking over from Thomas Meikles (TM), who founded Meikles Departmental Stores in Bulawayo and Gweru in 1894.
Thomas Meikles is John Moxon's father and Mathew Moxon's grandfather.
Mathhew holds a BA Hons in Humanities History and Political Science from Stellenbosch University,South Africa, a Bachelor of Laws from the University of Cape Town (UCT) and Master of Business Administration also from the UCT.
He has other qualifications in basic financial management, property development and investment analysis from UCT.
In its 2021 annual report, the Meikles Group said  strategic alternatives are being examined on how best to unbundle properties and to provide an opportunity for shareholders to enhance value.
"A strategy will be determined and implemented after the Tanganda unbundling process.
"The status of the hospitality assets is yet to be decided, but a strategy to unlock and enhance shareholder value will be determined," the company said. –Billionaire.Africa/Business Reporter
Related Topics