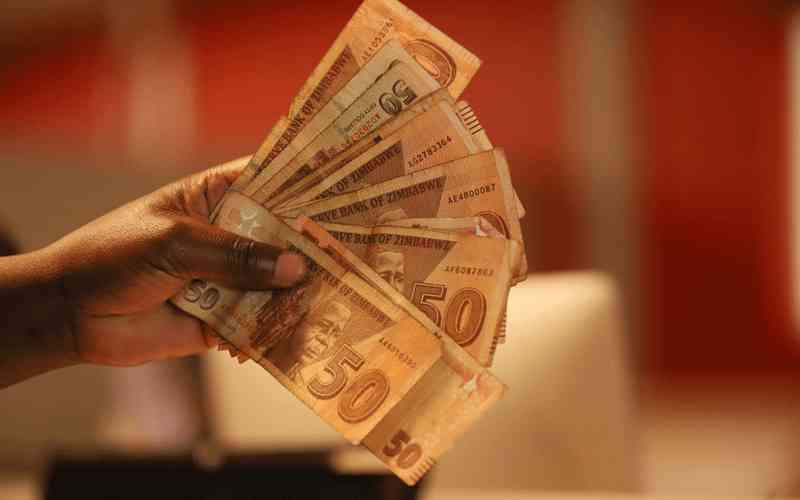 THE Zimbabwe dollar has been gradually depreciating on both the main and parallel forex markets since the disputed general election held last month.
A day before the harmonised elections on August 23, the official forex rate stood at US$1: $4 568,3853 while its parallel counterpart was US$:$6 500.
As of Friday, the Zimbabwe dollar had depreciated to US$1:$4 714,5341 on the official forex market and US$1:$8 000 on its parallel counterpart.
Reserve Bank of Zimbabwe monetary policy committee member Persistence Gwanyanya said the exchange rate decline projection was just sentiment driven as nothing had changed on the economic front.
"The exchange rate had started to firm up even before the election date," Gwanyanya said
"The exchange rate depreciation was just a general perception that was sentiment driven.
"There are market players and analysts that prophesied the exchange rate depreciation after elections.
"These prophesies were also made prior to elections, but the market defied these prophesies.
"Post elections, there was a temporary depreciation of the currency, but it could not last.
"It's now starting to firm up again which only tells you that those were just sentiments which could not sustain because nothing really changed on the economy, the real sectors of the economy and the fiscal monetary prudence."
He said the temporary stability of the exchange rate was going to persist and encouraged government to continue to put more tight monetary policies.
"We continue to forge ahead with fiscal and monetary policies," Gwanyanya said.
"We now expect the exchange rate to firm again and the temporary stability to subside.
"We go to go back to our normal trend. There are no two ways about it, government has to maintain the course of tight monetary policies."
Over the past year, the central bank has battled to defend the currency by scaling up its hawkish monetary policy stance to mop up local currency liquidity to rein in the money supply, which has caused the Zimbabwe dollar to depreciate.
Economist Prosper Chitambara said government needed to control and enhance the efficiencies of public spending.
"The exchange rate stability is a function of fiscal discipline," Chitambara said.
"We need to continue to control public spending, so it doesn't get too out of the way, and also enhance the efficiencies of public spending especially when it comes to the government projects currently being carried out by contractors.
"It is very critical."
Chitambara said the government needed to control the money supply growth.
"Money supply discipline, controlling money supply growth is also important if we are to achieve money supply discipline going forward, I think that will definitely be that way," he said.
"And of course, the agricultural season is upon us, and that season is associated with increase in public spending and even monetary growth.
"So, I think that we will need to be managed well."
Related Topics