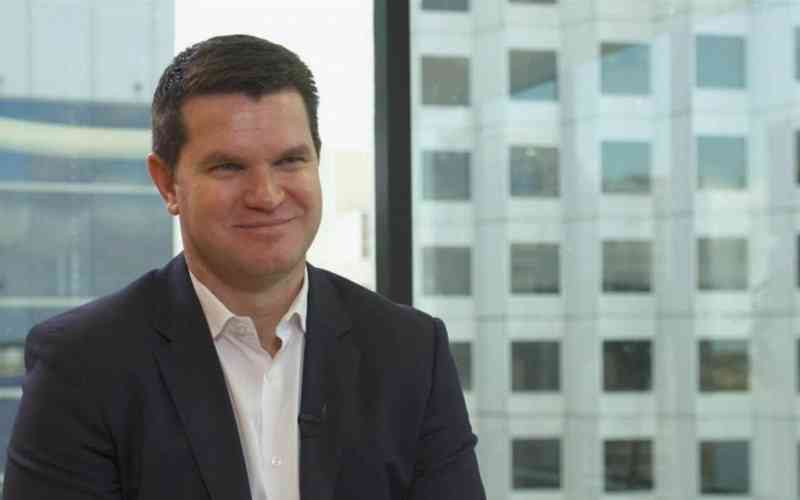 AUSTRALIAN firm Invictus Energy is looking to raise US$10 million through a private placement to fund preparations for the Mukuyu-2 appraisal
well and Phase 2 exploration programmes.
In a recent shareholder update, the company, which aims to make Zimbabwe's first oil discovery, reported receiving solid pledges from institutional and sophisticated investors.
A sophisticated investor is a high-net-worth investor who is considered to have indepth experience and market knowledge that makes them eligible for certain benefits and opportunities.
The placement was strategically cornered by existing investor Mangwana Capital, local Zimbabwean partners and the board of directors who in aggregate contributed US$1,3 million which will be issued subject to shareholder approval at a shareholder meeting.
"I am pleased with the backing Invictus has received from both existing and new shareholders as we prepare to follow up the successful Mukuyu-1 exploration campaign," Invictus managing director, Scott Macmillan said.
"Preparations of our Phase 2 exploration and appraisal campaign at the Cabora Bassa Project are well advanced, with the 2D seismic campaign anticipated to kick off in May. This seismic campaign will help mature multiple identified leads in the proven fairway into drill ready prospects, both along trend from Mukuyu and in the highly prospective Basin Margin play.
"We also remain on track to spud the Mukuyu-2 appraisal well in the third quarter of 2023, targeting multiple hydrocarbon (gas-condensate and potentially light oil) bearing intervals encountered in the Mukuyu-1/ST1 well in the Upper Angwa, Pebbly Arkose and Post Dande formations."
Under the placement, Invictus will issue 83,3 million new fully paid ordinary shares at an issue price of US$0,12 per new share, representing a 20% discount to the last traded price of its shares on April 3, 2023, being the last trading date before the placement, and a 10,7% discount to the 15-day volume-weighted average price prior to that date.
Placement participants will be entitled to a one-for-two listed option for every share issued, exercisable at US$0,20 (67% premium to the placement price) with a three-year term.
The company said the attaching options issued via the transaction were expected to provide meaningful additional capital to its balance sheet, at a materially higher valuation than the placement, should the exploration firm continue to achieve exploration success during its appraisal drilling programme.
Directors, John Bently, Robin Sutherland and Gabriel Chiappini intend to subscribe for new shares issued under the placement subject to shareholder approval. In addition, shares placed to Mangwana Capital and the company's local partner will also be subject to shareholder approval.
Invictus said preparations for the Mukuyu-2 appraisal programme and Cabora Bassa Phase 2 exploration campaign were well advanced.
The 2D seismic acquisition programme is anticipated to commence in May, pending the award of a seismic contract, and will cover the eastern portion of EPOs 1848 and 1849, incorporating the company's experience from the successful CB21 Seismic Survey acquisition.
The new seismic campaign will be aimed at maturing multiple leads (Mopane, Musuma, Machabel and Mahogany) along the proven play on trend to the east of Mukuyu and additional leads along the highly prospective Basin Margin play (Mimosa and Mukwa).
The update indicated that the acquisition of a modern 2D seismic will likely allow the company to mature a number of these leads, previously identified on reprocessed vintage seismic data, to drillable
prospects.
It said drilling of the first well in the Mukuyu appraisal programme, Mukuyu-2, also remained in line with prior guidance, with an anticipated spud date early in the third quarter of 2023.
Related Topics