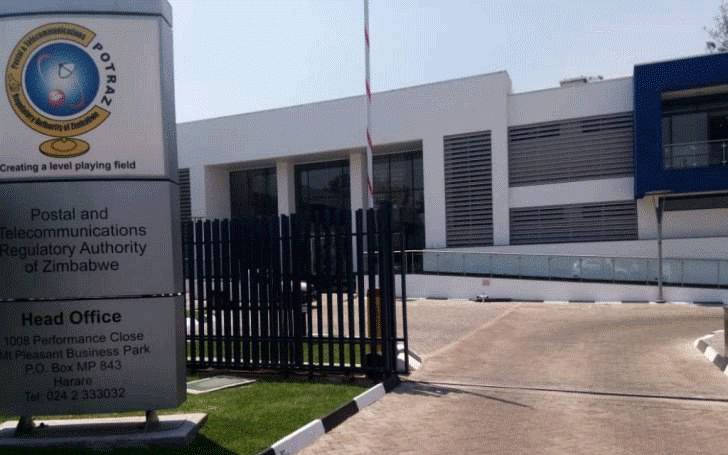 ORDINARY consumers have been struggling for years to make ends meet, and high tariffs charged by telecoms firms have only made matters worse.
Telecom operators have been frequently reviewing tariffs, and consumers say they have been overstretched.
In July last year, the Postal and Telecommunications Regulatory Authority of Zimbabwe (Potraz) granted all operators in the telecommunications sector a blanket 61% tariff increase for August, September and November 2022 for broadband and related services.
As consumers were still trying to wrap their heads around these new tariffs, the regulator approved another 50% tariff hike in February 2023, ahead of a further 50% tariff hike in April.
But these tariffs, according to Econet, the biggest telecoms firm in Zimbabwe, are not enough and "we will continue to press for tariff revisions that maintain the real value of our service offerings."
To make matters even worse for consumers, one of the country's biggest telecom operators, Africom, revealed last week that they were passing on the tax burden to consumers.
"We are passing the tax to the user," Africom chief executive officer Rudo Mudavanhu said.
"People were saying why the services are so difficult and expensive in Zimbabwe compared to other countries.
"We don't carry the cost anymore. We just load it on the product."
On average telecoms operators pay around 25% corporate tax to the Zimbabwe Revenue Authority (Zimra), 15% Value Added Tax (VAT), 5% health levy, 3% universal service fee and a 2% tax on electronic transactions among other taxes and levies.
Experts say the high costs of the services are making it increasingly difficult for the citizens of Zimbabwe to access the necessary telecommunications services that have become so integral to their lives.
For instance, internet access is critical for students, from primary to tertiary level, for purposes of research, among other things.
Businesses use internet and phone calls to run their operations.
"We can't take it anymore. The government needs to intervene because it is not fair for these telecoms to pass on their tax burden to consumers," Rutendo Moyo, a final year student at the University of Zimbabwe, said.
A recent report by Worldwide Mobile Data on data prices ranked Zimbabwe as one of the countries with the most expensive internet data in the world.
Currently, the NetOne data bundle costs $16 850 for 10 gigabytes, while the Econet data bundle costs $18 557 for 8 gigabytes.
Consumer Council of Zimbabwe (CCZ) regional consumer protection officer for Matabeleland Comfort Muchekeza said consumers were suffering at the hands of telecom firms.
"Look at the end of year or mid-year when companies are posting their financial statements, dividends and profits, you will realise that among the companies which are doing extremely well, are telecom companies," Muchekeza said.
"They always post huge profits and for them again to come and cry foul that they are charging consumers high tarrifs because they are being highly taxed.
"Why can't they also compromise on their profits margin to say we would want a realistic profit or a normal profit?
"The figures they posted out shows that the industry is very viable and they are doing very well.
Total revenues in the country's postal and telecommunications sector increased by 101% to $96,15 billion in the third quarter of last year.
The industry earned $47,77 billion the previous year.
Muchekeza said telecoms firms were not giving consumers value for their money in return.
He cited poor network connectivity as well as poor reception.
"Of late, the same telecoms industry players are not giving the consumers whom they are charging so high the value for their money.
"We have network providers where you will phone the other side, they will hear you but you could not hear them.
"You cut your phone again, it then becomes vice versa whilst money will be going."
As a way forward, Muchekeza said telecom companies should stop passing on their tax obligations to consumers but come up with realistic and honest margins.
Effie Ncube, a consumer rights advocate, said the high tariffs have caused rising levels of poverty and hunger. He believes the government should reduce the number and level of taxes.
"The tax burden on businesses and consumers is extremely oppressive. It leads to the erosion of profits and disposable incomes. Businesses pass on the burden to consumers in form of price hikes which in turn drive up the cost of living," Ncube, who is also spokesperson for National Consumer Rights Association, said.
"This has led to rising levels of poverty and hunger. Government must reduce both the number and levels of taxes."
Many Zimbabweans have been struggling to stay afloat amid the economic turmoil characterised by excessive power cuts, high inflation, and exchange rates volatility.
Blended inflation stood at 87,6% in March 2023, from 92,3% recorded in the previous month.
Consumers said the government has done little to protect them from these high tariffs, while the telecoms industry continues to make huge profits.
Related Topics