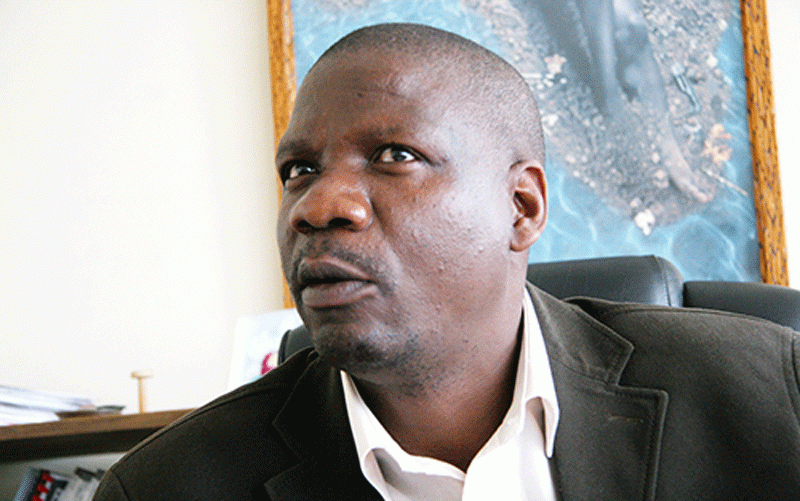 THE Zimbabwe Congress of Trade Unions (ZCTU) warned on Friday that it could walk out of the tripartite negotiation forum (TNF) after parties to the platform backtracked on a minimum wage deal agreed last year.
But Labour and Social Welfare minister Paul Mavima told Standard Business that government was ready to iron out sticking issues around the minimum wage.
TNF is a social dialogue platform that brings together government, business and labour to negotiate key socioeconomic matters.
Its strength was bolstered when it was enacted into law about three years ago.
divergent views among parties to the TWF have continued simmering, with unions claiming on Friday that government and business were not taking workers' concerns seriously.
Last year, the parties agreed on a US$150 minimum wage across the board to defend workers from extensive buying power erosion as the domestic unit crushed under high inflation.
The Zimbabwe dollar fell by about 530% on the official market in 2022, according to a report by FBC Securities.
It depreciated by about 70% on the parallel market.
The ZCTU wants to tie down TNF parties to a statutory instrument to back the wage deal.
But business and government, careful not to ink a deal that could ricochet due to currency volatility and rampaging inflation, have refused.
In an interview with Standard Business, ZCTU secretary general, Japhet Moyo said while unions were still on the table, the option to walk out was still possible.
"We are still in the TNF, but if our grievances remain, then no one should be surprised if we pull out of the agreement," Moyo said.
"We have agreed on a minimum wage but after that you hear another member of the TNF making a U-turn and then saying it was just an indicative figure. We should have a minimum wage. Every country has a minimum wage, so this is not new and not amiss. We want to register our displeasure. That's why we are in the TNF."
Mavima told Standard Business that pulling out of the TNF would not solve Zimbabwe's wage crisis.
He said he was surprised that the TNF appeared to be slipping into turmoil only a few weeks after a crucial meeting was held in Victoria Falls.
"Labour unions should not threaten to boycott because as it stands, the TNF is going on well and there is no problem or issues that are under discussion, which parties did not agree on," Mavima said.
"The TNF process is governed by the Act and the Act outlines how business should be conducted and one party cannot dictate or decide to withdraw without following due processes. TNF is not run or controlled by government where labour can say they are withdrawing, all parties have equal standing in TNF. If labour has a burning issue or issues, they should share and raise it in TNF. Early December 2022, the whole TNF, including government ministers, were in Victoria Falls discussing pertinent issues of labour, economic and social issues affecting workers and the general population.
"The TNF retreat came up with a white paper of 2023 priorities that were adopted by all parties. It's just less than a month after the retreat and we are hearing that labour is calling for a boycott. On what grounds? What are the issues? Maybe we don't know and it may be based on other reasons outside the TNF business, we are not part of it as government," he said.
Related Topics