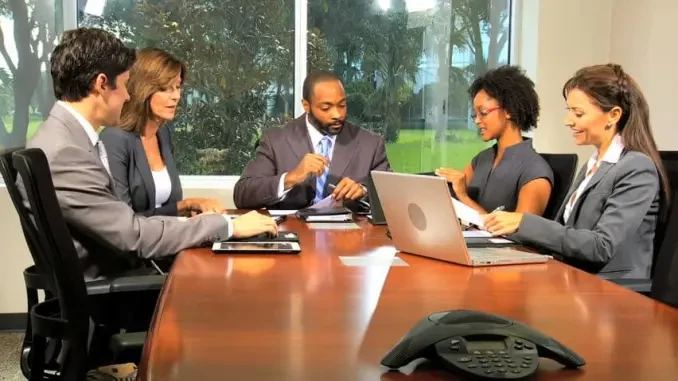 An entrepreneurial business should be the hub of excellence through embracing diversity in all aspects.
No man is an island especially in this global village where movement from one pole to another has been made much easier through high speed technologies as a revolution in aerodynamics. We as thriving SMEs should then rewire our processes in order to accommodate whoever we are likely to do business with (either as customers/suppliers/partners) in this era.
Many of us have related diversity in enterprising as having a mix of portfolios, but here we go beyond into a brand that showcases acceptance of multiplicity towards brand equity vibrancy.
Besides the differences in ethnicity tastes and preference also controls the level of brand acceptance behaviour by our markets. That is the reason why we as Africans are interested in tasting Indian dishes and so forth. We pay a higher price for such brands. The same goes with our indigenous dishes as discovered by other nationalities.
It is a trend in modern brand management and the only way to survive is through complying (following the same bandwagon).
Some will ask if is able to serve all nationalities/cultures in their differences across all the markets. I say it's doable especially when you ride on a well-designed and informed market research. It will then be easy to form market segments, develop value chains and target niches that addresses needs of a wide range of customers in the market.
In this edition we therefore try to come up with SME strategies for tolerating/accepting diversity and be recognised as a brand(s) that attracts/serve the needs of various customers in the market.
Firstly the entrepreneur in his/her business should put in place a Knowledge Management System (KMS). No wonder why they say. Knowledge is power!!! This is a contemporary concept in the field of strategy and change management.
In this perspective our SMEs should ride on diversity through the use of properly and accurately gathered information as knowledge. Though many of our SMEs shy this concept to be for big and elite of the global businesses.
From now you should know that it is part of your business/brand growth and visibility.
There is need to have an institutional repository/bank/database as an archive for all pertinent information about the customer. Where other diversity phenomena are clearly stored such as language, music, values, art, styles, literature, family life, religion, ritual, type of food and so forth. It might sound too much information to search for but technology has even made it easy to retrieve through Artificial Intelligence fused with database software and data mining.
It is high time for our SMEs to consider investment in intelligent automated customer data storage systems for diversity rather than general customer relationship systems.
Then with KMS it takes us to another stage as we don't only keep data of the customers, but develop it to link with diversity associated with the brand and its stakeholders. Just to remind diversity is not strictly about customers (as coming from different cultures and geographic spaces) but a composite of all elements that have developed our initial business idea to where we are now as fast growing businesses.
The word "institutional memory" has been overused if not misused, but here we overtake into one that promotes acceptance of diversity and continuity. As a repository of all the institutional information that is prompt and easy to retrieve when needed (KMS). \
Rather than relying on human brains as "institutional memory" which is not easy to keep in the lifelong running of a business.
When there are systems in place that give adequate information to a manager/employee who is a successor of a brand especially about regular/repeat customers, various types of suppliers we have engaged over the years, the regulators we have dealt with in the long journey and any partnerships made. That's managing diversity in enterprising through KMS. Where we are known to be precise and adequate in such a practice.
Secondly diversity in branding of SMEs should be linked to generations associated with the business development and growth. We all know that it has become a trend that these types of businesses are on the record of having a high mortality rate.
Sure it is observable as we see from the previous popular bus companies, supermarkets and so forth who are now extinct. Here we can talk about generational trees in relation to business idea growth as another basis for branding through diversity.
There is need to copy from the best looking at three generations as we brand our SMEs that is (1) from those who started the idea, (2) to those who are currently in operation/enjoying the SME business and (3) those future generations to be beneficiaries.
That's the same concept, which has branded global businesses like Ford in the automobile with a fifth generations actively involved in that family business. There is a great reason why the current markets respect this business from a generational perspective.
Where are you going with yours generational wise? You can do the same. A self-introspect here can reward more through practice. This form of branding through generational diversification has been silent area in the enterprising of our SMEs not only in the local ecology but also globally (need for further development through research and practice).
Also translation and communication systems are critical in branding and growth of SMEs through embracing diversity.
There is need to understand your markets as aforementioned especially by nationality and language. Communication is key in service/product exchange that is why we should invest in effective marketing communication systems with all our customers. It might seem a far-fetched conceptualisation, but it plays a crucial role in improving SMEs bottom-line through a brand that respects diversity. Of course there are some automated translating software off-the-shelf (like caption), but we should also make an effort to learn other languages and make this part of our brand visioning and strategy.
Lastly, leadership diversity is critical in escalating brand excellence and visibility. Whereby we should accept and be known to be inclusive of all ages, gender, tribes, nationalities and those with disabilities as leaders of the enterprises. There is a local telecommunication company that has become an employer of choice as its brand respects diversity in all aspects.
Leadership is important in strategically steering the business to profitability. Your SME can become a global incubator of trending ideas and be branded as progressive through leadership diversity. Malcolm Forbes once said "Diversity is the art of thinking independently together." Till then, think about it!!!
Dr Farai Chigora is a businessman and academic. He is the Head of Business Science at the Africa University's College of Business, Peace, Leadership and Governance. His Doctoral Research focused on Business Administration (Destination Marketing and Branding Major, Ukzn, SA). He is into agribusiness and consults for many companies in Zimbabwe and Africa. He writes in his personal capacity and can be contacted for feedback and business at [email protected], WhatsApp mobile: +263772886871.
Related Topics