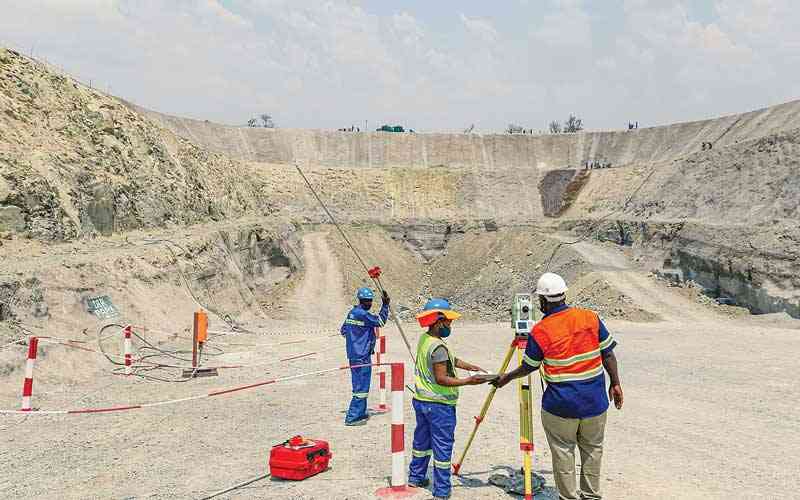 THE majority of Zimbabwean mining companies are not publishing environmental social and governance (ESG) reports, raising questions over their commitment to protecting the environment, a legal expert at the Zimbabwe Environmental Law Association has said.
An ESG report is published by companies and organisations to show their plans on tackling environmental degradation, climate change, human rights abuses and corruption.
Listed companies are obligated to submit reports with full details about the state of affairs in their businesses.
While ESG reports are still voluntary in many markets, such firms as the Zimbabwe Stock Exchange (ZSE)-listed Bindura Nickel Corporation (BNC), have started producing full reports, giving investors deeper insights before they make decisions.
Zimbabwe has two stock exchanges, the Victoria Falls Stock Exchange and ZSE.
But only five mining firms are listed on these bourses.
Experts say the low number of listings has given the bulk of mining companies leeway not to publish their ESG reports.
"We are in the midst of an ecological crisis, which has been and continues to be provoked by human-led development," said Josephine Chiname, a legal officer at the Zimbabwe Environmental Law Association (Zela) during a workshop being held here.
"Only three mining companies are listed on the ZSE. These are Hwange Colliery Company, Rio Zim and Bindura Nickel Corporation," Chiname said.
She said publishing ESG reports was becoming important for companies as the legal and regulatory landscape, and expectations of stakeholders and investors were changing.
"Regulatory and voluntary mechanisms being put in place relate to corporate responsibility to human rights, including the environment. The notion that investors should use environmental, social and governance considerations to inform their decision-making is (gaining traction). Considerations are starting to make their way into non-financial reporting and human rights due diligence processes," Chiname said.
She said while ESG reports were important in showing commitment by companies to tackle environmental degradation, human rights abuses, climate change and corruption — they were, for now, being published on a voluntary basis.
"Since there is no set standard for ESG reporting, it can be utilised for greenwashing by the companies. This refers to a situation whereby companies may seem like they are interested and keen on protecting the environment, when in actual fact they are doing nothing," Chiname said.
Economic experts have weighed in on the importance of accountability in the extractive sector, which is also provided by ESG reports.
There have been reports of ill-treatment of workers and people in mining communities, which the companies have been failing to deal with.
"Extraction projects come with sizeable environmental and social impacts, which is why transparency matters. Without transparency we will not know our rights and the obligations of the mining companies," said Mtwalo Msoni, a researcher and economist from Zambia.
Follow us on Twitter @NewsDayZimbabwe
Related Topics