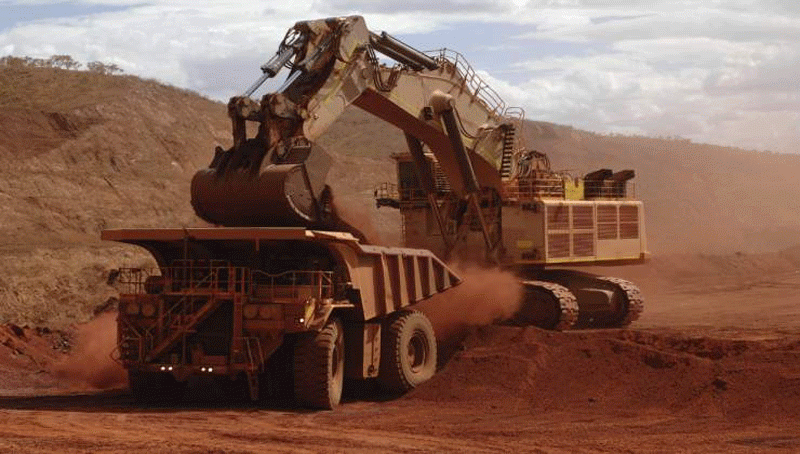 Advancements in space technology could bring about a major shift in the global mining sector. Sometime in 2015, the American Congress passed a law to legalise mining in outer space.
While the big question has been, who owns what in outer space? Companies that someday manage to mine asteroids for resources like precious metals would be allowed to own, process, and sell anything harvested.
However, the legal status of resources mined in space remains ambiguous given that space is a "commons" and no country can lay claim to the moon, asteroids, or other celestial bodies.
Piggy has noted that the focus has rather shifted to commercial activity, as private companies — rather than nations or states are looking to space for profit. While asteroid mining looks to be at least decades away, it will lead to some disruption.
The implication is that resource-rich countries like Zimbabwe will have to explore minerals quickly given that the economic value of minerals may fluctuate as alternatives come into play.
Zimbabwe has excellent geology, which is unique and highly prospective. It has widespread greenstone belts rich in precious metals, precious stones, base metals, and industrial minerals.
However, the country is still under-explored and there is huge potential for new discoveries, particularly using modern exploration techniques. An analysis of global exploration spend clearly illustrates that Zimbabwe is not amongst the major spenders in exploration activity. In Africa, South Africa, DRC, Ghana, Mali, Burkina Faso, Senegal, Ivory Coast, Botswana and Zambia are the countries that stand out in terms of exploration spend.
The Government of Zimbabwe through the Ministry of Mines will have to look at new ways of directing funding into exploration activity given that Zimbabwe has huge potential in "minerals of the future" discussed below;
Lithium
The country hosts some of the world's largest lithium deposits. Projects include Bikita Minerals, Masvingo Province; and Arcadia Lithium Project, Goromonzi, Mashonaland East Province; Zulu Lithium in Matabeleland South; and Kamadeva Mine in Matabeleland North.
Gold
Zimbabwe has over 4 000 recorded gold deposits, all of them located on ancient workings. More than 90% of gold deposits in Zimbabwe are associated with greenstone belts which are some of the richest in the world.
Diamonds
The Zimbabwe craton is comparable to the Kaapvaal, the Siberia, the Slave, and the Congo cratons and has huge potential for economic kimberlites. At least 160 kimberlites have been discovered in Zimbabwe, most of which are yet to be evaluated.
Coal-bed methane
The country's deep-seated coal deposits offer huge opportunities for CBM development. Conservative estimates for the Lupane area indicate gas resources far more than 100 million cubic metres.
Platinum group metals
Zimbabwe hosts the second largest platinum group metals resource in the world on the Great Dyke. Potential outside the Great Dyke is still to be investigated.
Nickel
Zimbabwe has high nickel prospectivity with more than 30 deposits having been discovered.
Chrome
Zimbabwe hosts one of the world's largest resources of high-grade metallurgical quality chromite along the Great Dyke. Significant resources are also found in the greenstone belts – Shurugwi, Belingwe and Mashava.
Rare earth elements (REE)
Zimbabwe has huge potential for REE. Though there has not been systematic exploration for REE, there are prospects with information suggesting possible occurrences of huge commercial deposits of REE.
Most global mining investors are keen to invest in late-stage mining developments as opposed to greenfield projects that present massive exploration risks for investors.
There are no two ways around this one because mining requires "patient capital" from committed investors.
The Government of Zimbabwe can work around this by setting up a Sovereign Wealth Fund (SWF) to manage the country's income from existing mining operations. The SWF will also provide initial funding for exploration activity in certain strategic minerals. Once exploration work has been done, projects can then be presented to investors.
This will ensure that the much-required foreign direct investments (FDI) is attracted into the country as quickly as possible. Policymakers in Zimbabwe should recognise that developed nations such as the US are investing heavily in research and development (R&D).
Research means disruption and disruption means that today's platinum nuggets can turn out to be "ordinary pebbles" tomorrow.
In conclusion, existing mining companies such as Zimbabwe Stock Exchange (ZSE)-listed RioZim should be commended for allocating internal resources towards exploration activity.
As a diversified mining operation, Piggy sees massive exploration upside that can easily translate to value-creation for shareholders. Get more tidbits on the stock market by joining a PiggyBankAdvisor WhatsApp Group (+263 78 358 4745).
Related Topics