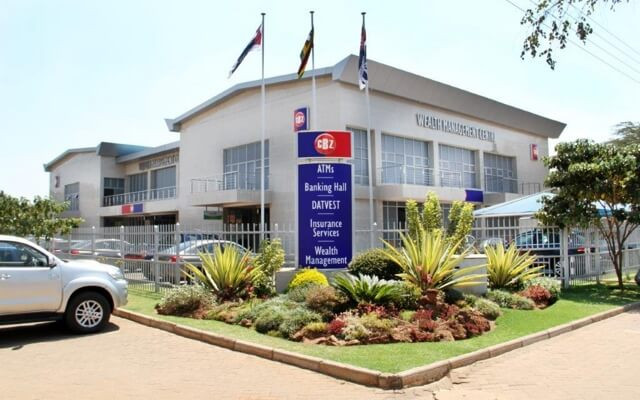 CBZ Holdings Limited has merged two of its key units to establish a bigger commercial banking operation, the firm said yesterday.
Company secretary, Rumbidzayi Angeline Jakanani said the CBZ Holdings board had given the nod to a proposal put forward in February to tie up the financial services powerhouse's flagship operation, CBZ Bank, and CBZ Building Society, the mortgage lender.
CBZ Building Society will fizzle out of Zimbabwe's landscape this month-end, paving way for one giant commercial banking operation.
It will be the end of a short lifespan for the mortgage lender, which in 2007 took over the assets of Beverley Building Society as the group's expansion appetite gained traction.
It is a trend that has already been witnessed in other banking groups, which indicates that the mortgage lending landscape is shifting in the same way discount houses and merchant banks have struggled to stand their ground in Zimbabwe.
"The board of directors of CBZ Holdings Limited wishes to advise all shareholders and the investing public that the board approved to merge the operations of CBZ Bank Limited and CBZ Building Society into one entity, Jakanani said in a regulatory filing with the Zimbabwe Stock Exchange, where the group trades its stock.
"We further advise that on 20 May 2022, the Minister of Finance and Economic Development approved the amalgamation of CBZ Bank Limited and CBZ Building Society as required in terms of section 25(5) of the Banking Act. Following the approval, a public notice was issued in the (Government) Gazette on 12 August 2022, in terms of section 25(6) of Banking Act advising of the approval of the amalgamation. We advise that the company intends to finalise and operationalise the amalgamation effective 30 September 2022," she added.
"The amalgamation is going to be effected through consolidation of all assets, liabilities and equity of CBZ Bank Limited and CBZ Building Society into one entity, CBZ Bank Limited," the statement said.
CBZ Holdings has already surrendered its building society licence to the Reserve Bank of Zimbabwe.
When the merger was disclosed in February, authorities projected significant positive offshoots.
But before that they had to pass through two critical hurdles — a shareholder vote and government approval.
Follow us on Twitter @NewsDayZimbabwe
Related Topics