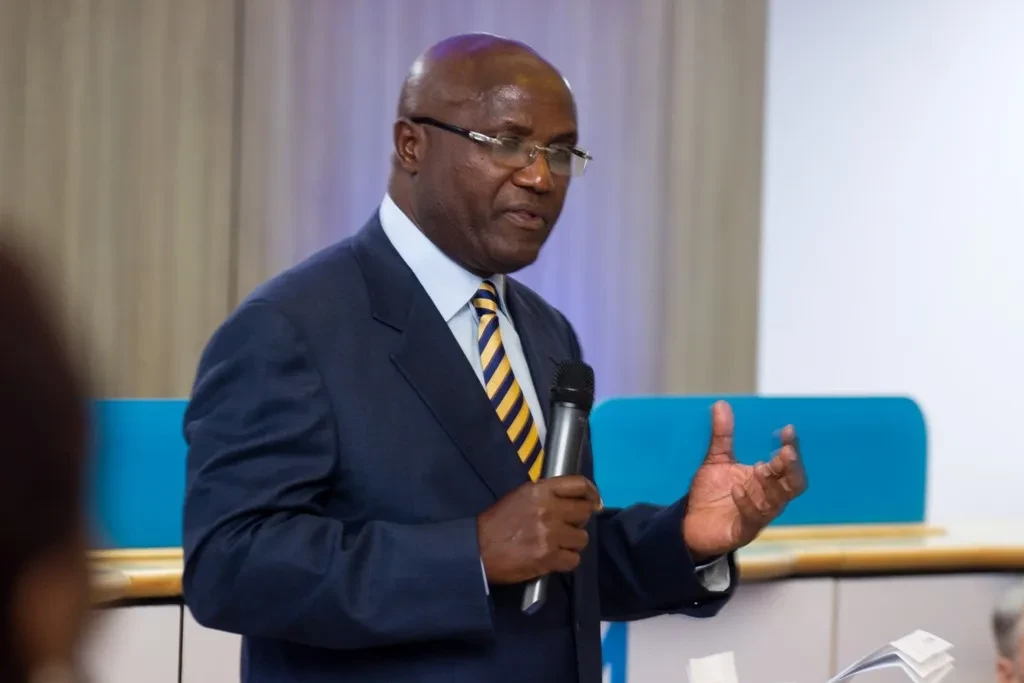 TWO of Zimbabwe's leading chief executive officers (CEOs) consolidated efforts to keep their reputations intact during the first half of 2022, as they prepared to exit after a combined four decades driving strategic corporations.
Anthony Mandiwanza, outgoing CEO at the Zimbabwe Stock Exchange-listed beverages outfit, Dairibord and Admore Kandlela, who heads mass market lender, POSB Bank, marked their impending departures by delivering a combined ZW$2,4 billion (about US$4 million) in profits during the half-year ended June 30, 2022.
Mandiwanza exits the operation this month after helping it expand from a milk-only outfit to a broader beverages giant previously under state control.
He has been CEO since 1996.
Mandiwanza hands over corporate power as Kandlela sees through the final 30 days of his 19-year tenure, after rising up in 2003 to lead a treacherous privatisation process that is now being finalised.
In principle, his road map has been accepted by the government, the 100% shareholder in the business.
"The final privatisation strategy, investor selection criteria and cabinet memo on the privatisation project were submitted to the Ministry of Finance and Economic Development for review," POSB said in a commentary to financial statements for the review period this week.
Last month, Kandlela spiced up his ZW$1,6 billion (about US$2,6 million) profit with a ZW$145 million (about US$241 000) dividend for 2021.
And on Monday, Mandiwanza lifted earnings to 192,35 cents per share for the review period, a rebound from 146,75 cents loss per share a year ago, defying shocks precipitated by tapering demand as the economy falters.
His tenure has been marked by missteps, and decisive actions.
He pulled Dairibord out of Uganda about a decade ago, after burning millions, before retreating out of troubled Malawi, as volatilities battered the kwacha.
The Dairibord financial statements showed Mandiwanza tapped into opportunities presented by the end of pandemic lockdowns, as consumers returned to ice cream machines, albeit at subdued scale.
This was enough to give impetus to Dairibord's capacity to move inflation-adjusted post-tax profit to ZW$688,5 million (about US$1,1 million), a surge from ZW$525,3 million (about US$875 000) loss last year.
The man who once led the Confederation of Zimbabwe Industries saw revenue rise ZW$5 billion (about US$8,3 million) higher to ZW$17,1 billion (about US$28 million) in last week's announcement, from ZW$12,2 billion (about US$20,3 million) previously.
But an inflation rage which pushed the annual rate to 191% in June, from about 56% at the same time last year, propelled the numbers northwards.
He struggled to contain the cost of sales, seeing the figure balloon to almost ZW$13 billion (about US$21,6 million), from just over ZW$9 billion (about US$15 million) previously.
"The group has elevated initiatives for aggressive milk supply development for low cost and high-volume milk production," Dairibord said. "High cost of borrowing and short tenures will pose difficulty for business to bridge working capital cycle gaps and fund investments in plant and equipment for growth. Inflationary pressures are forecast to subside as a result of government efforts to stabilise the economy."
The group's main thrust is on volume growth to close the gap between demand and supply in most product categories and cost containment. The growth will be largely driven by the beverages and foods, benefitting from the commissioning of plant and equipment for additional processing capacity in the third quarter of the year," Dairibord added.
Last week, POSB said profit after tax moved to ZW$1,6 billion in historical terms, from ZW$347 million (about US$578 000) previously. But the lender slipped to a Z$2 billion (about US$3,3 million) inflation adjusted loss. This compares unfavourably to Z$109 million (about US$180 000) profit during the same period last year.
The POBS boss prefers to run with historical figures, which he announced during last month's annual general meeting.
But analysts say given high inflation, his preferred accounting model gives a distorted view.
He also struggled to reign in on operating expenses, which spiralled to Z$3,7 billion (about US$6,1 million) in inflation adjusted terms , overrunning a Z$2,4 billion figure in 2021.
Net interest income rose to Z$1,1 billion (about US$1,8 million) during the period, doubling last year's Z$672 million (about US$1,1 million), demonstrating Kandlela's aggressive lending strategy.
Fees and commission income remain flat at about $2,3 billion.
POSB's 2021 dividend cheque was delivered to the Government of Zimbabwe last month, his departure roadmap was laid out.
His departure is in line with statutory provisions limiting the tenure of state CEO to a maximum tenure of 10 years.
The banker received a flood of praises from the government and the POSB board for serving the financial institution 'honestly, professionally and diligently'.
The POSB board was granted authority to pay Kandlela a two-month gratuity for every year served.
"Mr Kandlela is due to retire as CEO of the bank in terms of statutory provisions having served the bank for more than 10 years," board chairperson, Israel Ndlovu, said.
"He joined the bank in 2003, which makes it 19 years. Mr Kandlela retires after loyally and diligently serving the bank. The board agreed that a gratuity be paid to the outgoing CEO subject to the approval of this meeting. The gratuity of two months' gross salary for every year of service up to a maximum of 10 years has been recommended. It is recommended that Mr Kandlela be paid a gratuity … it will be 20 months' salary that will be paid," he said.
Related Topics