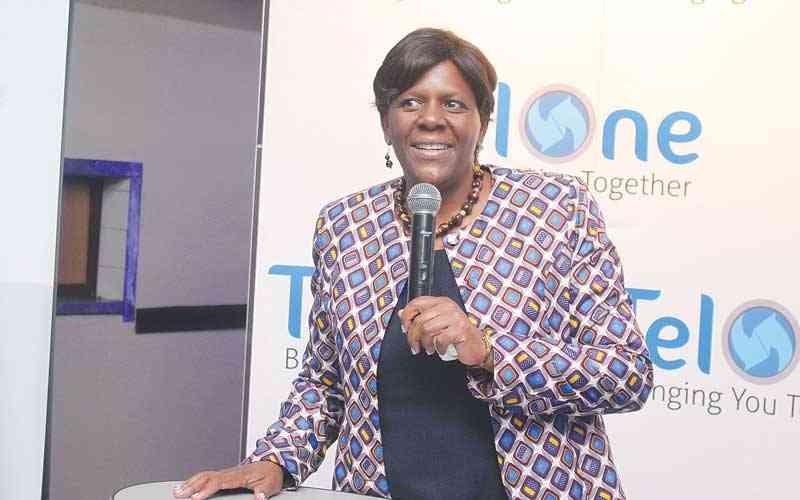 TelOne, the State-owned telecommunications company, has picked EOS Data Analytics (EOSDA), a global provider of AI-powered satellite imagery analytics, to provide a platform that allows farmers to monitor their fields using satellite technology.
The new platform, TelOne Crop Monitoring, will allow farmers to subscribe to the service and map their field by inputting co-ordinates, the company says.
"Thereafter, the platform will start analysing the farm's conditions, producing data on variables like field monitoring, weather data, crop classification and yield prediction to be used in decision making" says TelOne managing director Chipo Mtasa.
Zimbabwean farmers are hoping to use technology to better monitor the impact of climate change on their crops.
"Humanity is going through rapid changes that require us to make quick digital transformations. Since Africa is set to become a global hub for agritech, new developments in the African agricultural sector and in Zimbabwe specifically can bring multiple benefits to the industry's stakeholders and uplift the smallholder farmer communities. That's why we're so excited about this strategic partnership with TelOne," says Brijesh Thoppil, director of strategic partnerships at EOS Data Analytics.
Under the arrangement with EOSDA, TelOne will get a professional-level subscription to the EOSDA Crop Monitoring, an online satellite-based platform for field monitoring.
Says Melody Harry, TelOne's head of corporate communication: "TelOne remains committed to coming up with digital solutions that seek to facilitate a digitally enabled society by 2023. With agriculture being a major contributor to the nation's gross domestic product, it is imperative that we come up with solutions for this key sector. By partnering with EOSDA, we bring a tried and tested state-of-the-art crop monitoring and remote sensing solution that will go a long way in assisting the nation to reach food sustenance."
Zimbabwe is one of the countries hardest hit by climate change, with erratic rainfall patterns, disease and lack of capital restricting crop yields. Government plans to launch a Smart Agriculture blueprint in November.
The technology was launched during the Zimbabwe Agricultural Show last month.
Speaking during the launch Mtasa said the company had revolutionised cell phone farming by "bringing the farm to your palm".
"Most people here are farmers, but struggle with shuttling between the farm and other commitments in the city," Mtasa said.
"But through TelOne Crop Monitoring, mobile farming will be made easy. With TelOne Crop Monitoring one simply needs to map in their field through inputting coordinates onto the platform. Thereafter, the platform will start analysing the farm's conditions producing data on variables like field monitoring, weather data, crop classification and yield prediction to be used in decision making" Mtasa said, adding that the product was subscriber based.
According to Mtasa, the move to diversify into offering a data gathering software solution was aimed at ensuring that players in the agriculture value chain make critical decisions based on high quality earth observation data.
She also pointed out that TelOne Crop Monitoring was to coincide with the Government of Zimbabwe's mandate to lead the Smart Agriculture project under the Smart Africa Alliance.
"All these efforts are leading to the launch of the Smart Agriculture blueprint in November 2022. Our objective is to fit into the national strategic trajectory. This platform will entail robust scientific and data-driven methods to ensure maximum productivity and profitability per hectare and also improve national agriculture input," Mtasa added.
On pricing, the TelOne boss said the product had specifically been priced in a manner aimed at making it affordable to farmers, especially small scale farmers.
TelOne Crop Monitoring's Standard Package will be US$$2 per hectare per year.
"We will also offer other unique benefits like Farm Zoning Technology for use with precision farming equipment (ie smart tractor), Scouting mobile App, Farm Management features and access to Daily High Resolution images as optional Add on," she said.
Over the past two years, TelOne has managed to successfully diversify from its main line of business — which is voice and broadband — to offering Value Addes Services like its vehicle fleet tracking solution, TelTrack; insurance, Telematics Insurance among others stretching as far as financial services.
Apart from launching new products, the firm has been expanding its footprint, enabling it to reach out to more markets in Zimbabwe.
The firm recently commissioned its Bulawayo data centre and customer experience hub, as it moved to improve data connectivity and customer interface in the Southern region.
— newZWire
Related Topics