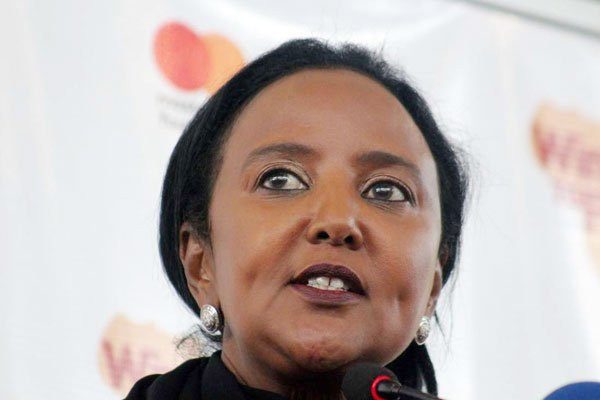 THE Commonwealth has appointed former Kenya Cabinet secretary for Education and Foreign Affairs, ambassador Amina Chawahir Mohamed, to lead a 15-member observer mission to Zimbabwe for the August 23 elections.
This marks the second time the Commonwealth Observer Group (COG) will be observing the country's polls since Zimbabwe left the 56-member bloc in December 2003.
Commonwealth secretary-general Patricia Scotland said they had taken up the invitation from the country's Foreign Affairs and International Trade ministry to observe the polls.
This was confirmed in a Thursday statement by Commonwealth communications and media liaison officer, Victoria Holdsworth.
In the statement, Scotland said the Commonwealth's commitment to fostering peaceful democratic governance is unwavering.
"Our engagement in Zimbabwe's electoral process signifies our dedication to transparent, inclusive, and credible elections," Scotland said.
"... we aim to promote transparency, reinforce democracy and the rule of law, and safeguard the right of the Zimbabwean people to participate in their nation's democratic journey."
Scotland said the COG would be supported by a staff team from the Commonwealth secretariat led by Joshua Setipa, the senior director of the strategy, portfolio, partnerships and digital division.
"Reflecting the diverse expertise and experience of Commonwealth member countries, the COG consists of 15 eminent individuals from various backgrounds, including politicians, diplomats, and experts in law, human rights, gender equality, and election administration," Scotland said.
"The observers will assess the conduct of the process as a whole and, where appropriate, make recommendations for the strengthening of the electoral system in Zimbabwe."
The COG arrives in Zimbabwe on Wednesday.
"Prior to deployment across Zimbabwe, the group will have briefings with the electoral authorities, political parties, law enforcement agencies, the diplomatic community, the media and civil society groups representing women, youth and people with disabilities."
The COG would submit a comprehensive report containing observations and recommendations to the Commonwealth secretary-general.
After taking power in 2017, President Emmerson Mnangagwa applied for readmission in 2018 as part of his push for greater international legitimacy.
Zimbabwe's bid to rejoin the Commonwealth is part of the Mnangagwa administration's drive to re-engage with the international community after about two decades of isolation.
Zimbabwe was first suspended from the Commonwealth in March 2002 after the late former President Robert Mugabe was denounced for rigging his re-election and persecuting opponents.
Mugabe later pulled Zimbabwe out of the Commonwealth in 2003 describing the grouping as an "Anglo-Saxon unholy alliance".
Related Topics