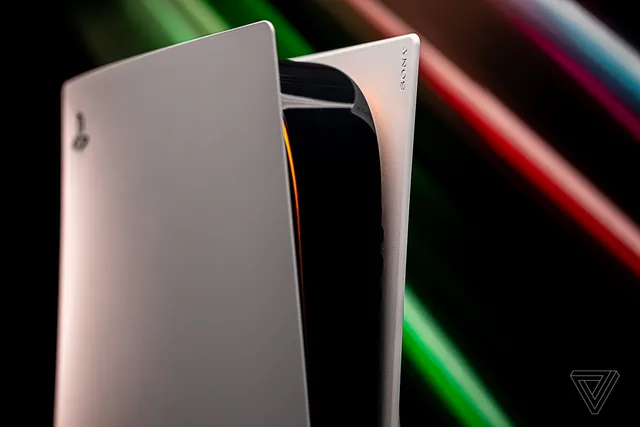 Sony has released a new PS5 update that includes the highly anticipated Discord integration. Version 7 of the PS5 software is available for all consoles right now, allowing PS5 owners to join Discord calls on their console, alongside improvements to 1440p resolution, the ability to transfer data between PS5 consoles, and a new option to use your voice to capture clips of your gameplay.
PS5 owners will be able to use the Discord app on mobile or a PC to transfer a Discord call to their console. It's very similar to how Microsoft initially launched Discord support on the Xbox last year, which means you can't directly access Discord servers on a PS5 without using a mobile device or a PC to transfer the call.
The Discord integration is sleek, though. Once a call has been transferred you can see your friends across Xbox, PC, and elsewhere in a call and it exists on the PS5 dashboard like a party in a separate app until you terminate the call. Only voice calls are supported right now, so you won't be able to see any Discord chat messages or stream your console screen to the Discord call or view other Discord user's streams.
Discord integration is a great addition for crossplay, allowing PS5 players to chat to Xbox and PC gamers without having to rely on in-game chat features. Microsoft improved its own Discord integration for Xbox last year, allowing Xbox owners to join voice channels straight from a console without having to use a phone or PC. Hopefully we'll see Sony do the same in the coming months.
The PS5 also gets some improvements to its 1440p mode with this update. Sony says 1440p has been expanded, with Variable Refresh Rate enabled for 1440p to add smoother visual performance in games. More modes and HDMI devices are now supported for 1440p, so if your monitor was missed during the initial 1440p rollout it might just work now.
Sony is improving its voice command support with this new update. PS5 owners in the US and UK can now say "Hey PlayStation, capture that!" to save a video clip of their gameplay. You can even ask for custom-timed clips with a command like "capture the last 5 minutes."
Sony is also improving the social aspects of the share screen feature and party chats inside the PS5 dashboard, with a new "friends who play" tile now appearing so you can see which friends are currently playing a game. Sony's also making it easier for games to access and load PS4 saved data on a PS5. A new option has also been added to allow PS5 owners to transfer data and games between PS5 consoles using a local Wi-Fi or LAN connection.
Related Topics