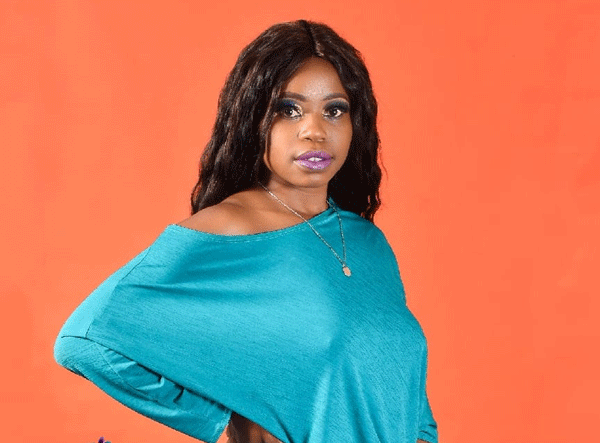 BY CHELSEA MUSAFARE
Musician-cum actress Rutendo Rori is basking in glory after she was roped in a local soapie titled Estate Blues.
A trained journalist, Rori traded her note book and pen for the microphone and stage after failing to balance music and work.
She wants to focus more on acting and music.
"I decided to quit journalism because I shifted from being a part-time to a full-time musician," Rori told Standard Style.
"I have decided to treat my music like a business venture not a side hobby. I feel it is high time I make a full commitment with my music and arts career because I just turned 28.
"I want to take music and acting seriously that is why I could not commit myself to journalism. Both professions need commitment and time."
Rori, who will also feature in a new movie titled Throwing Dices, described her acting experience as enjoyable and enhancing to her self-confidence.
"It is quite interesting because it is helping me to express myself more," she said.
"I got a role which is not far from my reality since I am a journalist by profession and it is easier for me to express myself more.
"Same as music, all my musical content is related to my personal life as I will be bringing out things that I do in my day to day life.
"I always had a passion for acting and now it is a chance that I have been given by the directors to fully express myself."
The Marondera-based artiste said acting is exciting because she can relate more with her fellow artistes.
"On Estate Blues, I will be acting as an undercover journalist named Aleeyah," Rori said.
"Aleeyah will be very cunning and is going to unleash deep secrets which are going to cause a twist to the story.
"I was motivated by Peter Tanyanyiwa, who is an employee at The Herald and is also featured in the soapie."
The multi-talented artiste said the public should be ready as preparations for the premiere of the soapie were underway.
"My new music project titled Umboravira which I collaborated with Solutions GC will be released soon as we are done with the video," she said.
"It is an Afro-pop love song produced by Jamal at No Limits Entertainment and I promise to bring more and more projects to the public.
"I have already started working on an album, which will be ready next year. As of now I am doing singles."
Rori started her music career in 2015 when she was part of a Marondera music group called African Roots, which took part in the Chibuku Road to Fame competition in the same year.
Her debut entry into acting was in 2017 when she featured in a Great Zimbabwe University film production titled Solo naMutsai.
She was also part of the university's Team Fusion, an outfit that released its album titled Dangwe in 2017 where she was the lead vocalist on two of the songs on the album.
Related Topics