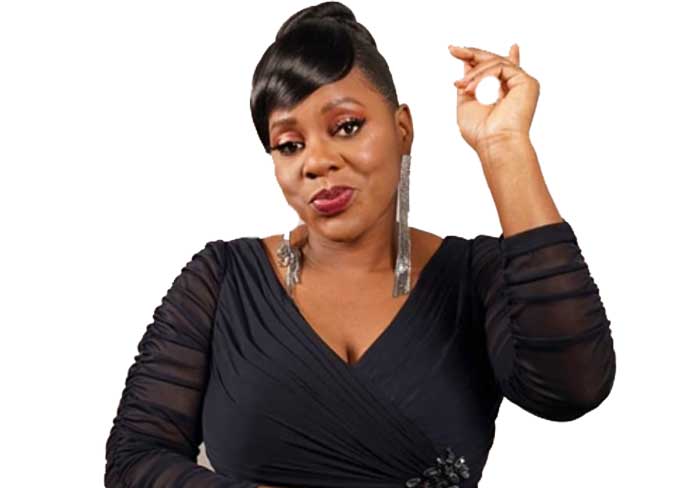 BY WINSTONE ANTONIO AS they say practice makes things perfect, United States-based Zimbabwean gospel singer Macaria has finally found courage to drop The Zoe, her debut five- track album after a series of singles.
Since breaking onto the showbiz scene in 2021, Macaria, born Monica Bera, had only released singles as appetisers ahead of the album release that has fulfilled her long-cherished dreams.
Some of the singles she had released between 2021 and early this year include Mighty Jesus, Keep Marching and I'll Never Stop My Praise.
The prowess exhibited by Macaria in composing the songs on the extended play album confirms how singing at a tender as a hobby at home, and in church as well as in different school choirs throughout her education in the Christian schools is bearing fruits.
"As a child, I always felt a strong call from God and so later in life when an opportunity was given to me to serve in the music department, I eagerly and gladly took it," she said.
"The Zoe album produced by MozySolidGrace is a production that will refresh, uplift, and bring healing to people's mind, soul and body."
Macaria said the inspiration to compose songs came as a result of her experience working as a nurse.
"I would walk into the rooms of sick patients singing and to my surprise, some of the very sick patients would lighten up and at times sit up at the sound of my voice," she said.
"I was then inspired to write songs that would bring refreshing, uplift, and heal the souls of people both physically and spiritually."
Speaking on her stage name, the songbird said: "Macaria means a river of blessing, and I want to pour out joy, peace, love, healing, and deliverance into the people's lives who will listen to my music all over the world."
Although she might be singing miles away from home, her booming voice has transcended the borders, thanks to the world of technology.
"Through music I have ministered on different stages as I traveled around with my former Pastor Reverend Fleischer in the United States. This really helped me build my confidence in singing," she said.
The song on the album are This is Your Day, Worthy is The Lamb, Holy Spirit, I Worship You and Jesus My Number One. All can be found on most major music platforms such as Youtube, Spotify, iTunes, Deezer, Amazon, Boomplay, Pandora and Apple Music.
Married to pastor Samuel Yeboah in 2007, Macaria has continued singing and serving in her local church.
She assists her husband in the church and the couple is blessed with three children.
Related Topics