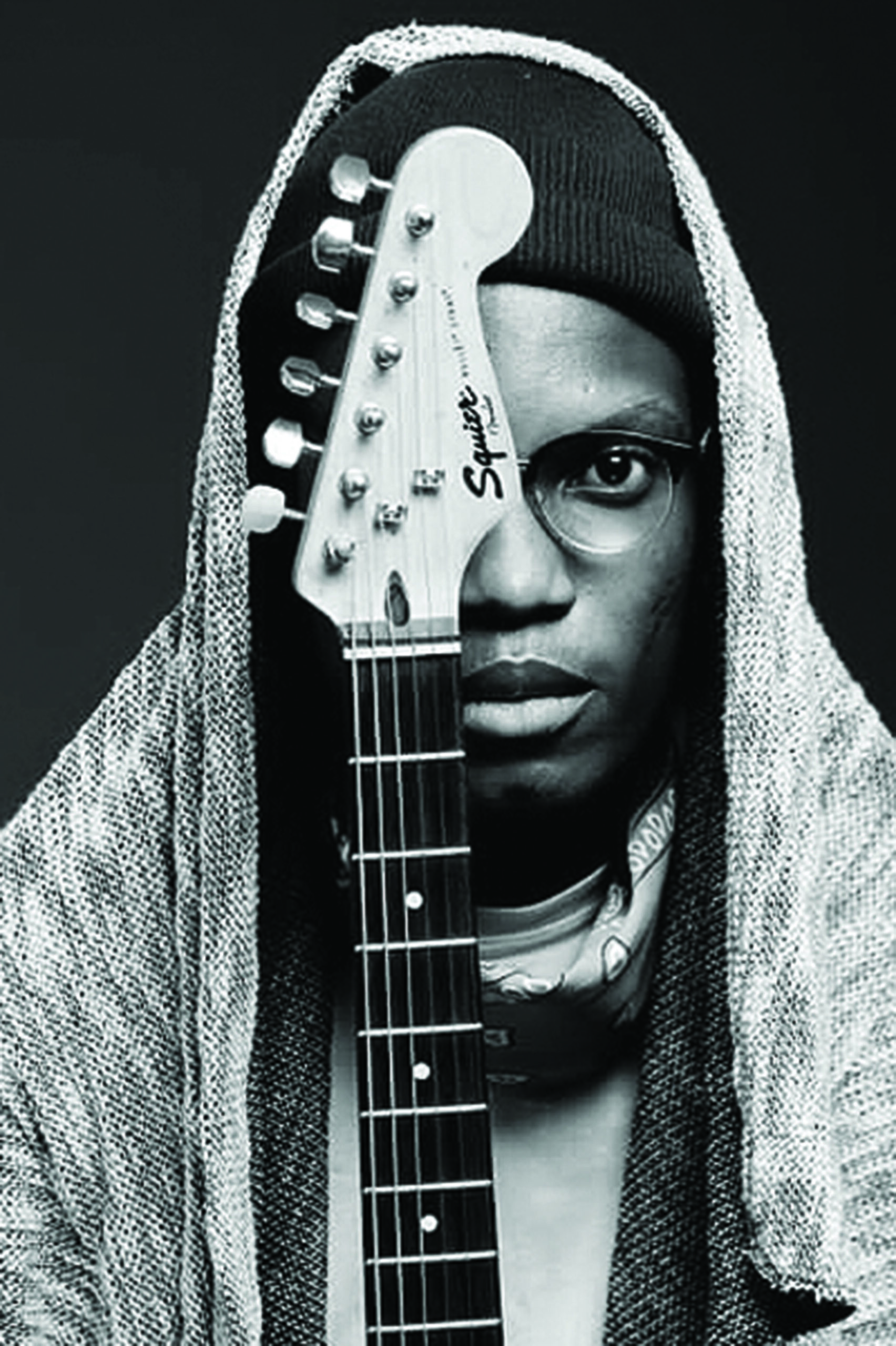 BY SHARON SIBINDI BULAWAYO-BASED rising guitarist Shekinah Nathan Ndlovu, known for his magic fingers for caressing the guitar to produce celestial music for the likes of Mai Mwamuka, Asaph, Sandra Ndebele-Sibindi and Mzoe7, has nurtured that talent and is now serenading the mic with compelling vocals.
The self-taught guitarist won the hearts of many after exhibiting exceptional prowess and unique sound which distinguished him from the rest.
In his debut album—Music and My Feelings to be released on June 25, he sings about his feelings towards love and the uncertainty of the future especially after the whole Covid-19 pandemic struck.
"My past relationships inspired most of the album and literally I was never the kind of person who believed that love was something that I would catch like a cold.
"But when it did, it literally was a rollercoaster ride to the point of me also getting hurt by it after it made me feel so happy and secure," Ndlovu told Standard Style.
Ndlovu said he was not leaving the guitar but decided to merge the two.
"I'm not leaving the guitar but I am embellishing and adding on to it by singing as well. Playing the instrument will always be my first love as it opened doors for me and created a name for me also getting me to meet a lot of people who have helped me in the new journey namely Tarryn, Ryan Synth, Mzoe7 and Cyd Bass," he said.
"Well I have also changed my stage name to Kinah The Music to signify a rebirth of my artistry and singing is always been something I wanted to do but wasn't confident enough to pursue it up until Tarryn Talana took me for my first vocal studio session.
"I must say she believed that I can do it to the point of paying for my session at P3 Studios and ensuring that I start on that dream, many thanks to her."
Ndlovu said his album has different genres to show diversity.
"Well for my first album I decided to do multiple genres so as to show my diversity as an artist but then I am more into Afro Soul, Neo Soul and R'n'B type of music," said the guitarist.
"When it comes to an audience yes I have managed to create one for myself and even held a show by Red Cafe just to test and the attendance was a full house.
"The album has 10 songs but some singles will be added onto it. The first half is already out on all streaming platforms including YouTube but then the rest of it will be fully out on June 25."
Asked how he felt about  taking the music path, Ndlovu said: "I would have to admit that it's been an experience and a half because I am still building my confidence in that area. Literally people who have attended shows l have sang at will tell you that improvement has been noted after every performance.  I was a bit shy at first but now I have noted my mistakes and yet to fully grow into singing and show off my fullest potential in that field."
He said after the launch, he will work on doing shows to market the album.
"After the full launch it's now more shows to promote the album and to make sure the songs become a sort of anthem and phone ringtones for my fellow music lovers and as well moving onto making the music videos for the songs," Ndlovu said.
"The album was recorded at different places or studios due to the fact that I was approaching professionally skilled producers in the different genres of music I was doing.
"The producers are namely Beats by Phanas, Cyd Bass, Da Kudu, Ryan Synth, Larynx, Sparks 45, Lungz D, MPrince Beatz and Cosmo then the artist that featured on the album is Mzistoss Mfanafuthi then on the tracks to be added there will be some Bulawayo legends if I can say."
Related Topics