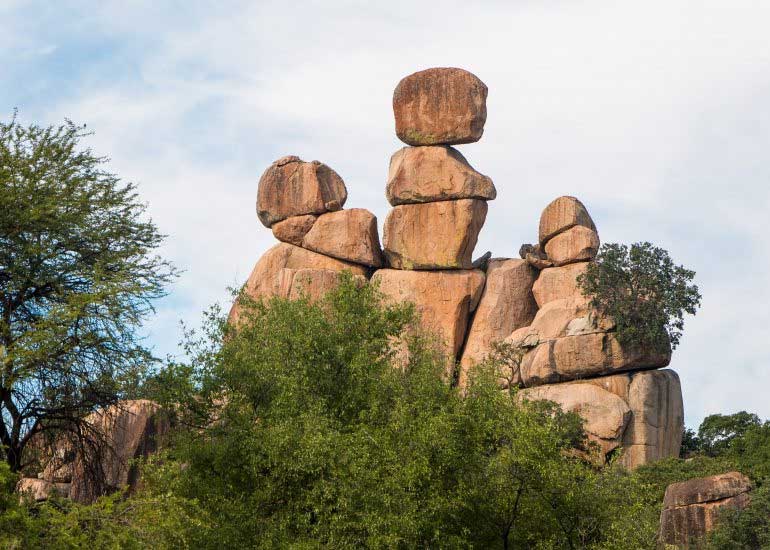 By Burzil Dube MANA Pools National Park is an animal conservancy with a difference due to its uniqueness within the travelling and touring industry.
The game park, situated in the northern part of Zimbabwe, boosts of a world heritage status granted following rigorous and intricate procedures associated with such a prestigious tourism accolade.
As alluded to last week in this particular column on a similar subject matter, the United Nations Educational, Scientific and Cultural Organisation (Unesco) is the sole examining authority on verifying and "licensing" of such places of interest.
A brief summary of key deliverables considered on granting of world heritage status include cultural, historical, scientific or other form of human significance.
These sites have legal protection through an international convention administered by Unesco due to their uniqueness in terms of geographical, historical and cultural with special physical or cultural significance.
These indicators have a bearing on human interest, hence an influx of tourists to such places of interest.
Other local sites that are in the prestigious world heritage list include Victoria Falls, Great Zimbabwe Monuments, Matobo Hills and Khami Ruins.
These features continue their immense contribution to the country's travelling and touring industry through foreign currency generation.
Now to an analysis of the country's five world heritage sites!
Mana Pools National Park is a 219 600 hectare wildlife conservation area as well as national park in northern Zimbabwe on the border with Zambia.
It is situated on the lower Zambezi River where flood plains turn into broad expanse of lakes after each rainy season. As the lakes gradually dry up and recede, the region attracts many large animals in search of water, hence making it one of Africa's most renowned game-viewing regions.
The park was inscribed, in conjunction with the Sapi Safari Area (118 000 ha) and Chewore Safari Area (339 000 ha) as a single Unesco World Heritage Site in 1984.
The Mana Pools were designated a Ramsar wetland of international importance on January 3, 2013.
This  World Heritage site is  based on its pure wilderness, magnificent  beauty and is home to a wide range of mammals, over 350 bird species, aquatic wildlife, and is among  the world's wildest and best preserved natural ecological area.
Mana, which means "four" in local Shona lingo whose etymology was derived from a permanent quartet of meandering pools along middle Zambezi River.  The pool names are Main, Chine, Long and Musambuk. It is anyone's guess on how such names came about.
It has also the country's largest concentration of hippopotami, crocodiles, huge population of zebra, elephants and Cape Buffalo.
The area is also home to other endangered species such  the lion, cheetah, Cape wild dog,  leopard and the brown hyena.
Game viewing in this park can be done through boat safaris, game drives and bush walks while canoeing as well as fishing are popular activities too.
Victoria Falls, another natural world heritage site does not need any form of introduction. This universal wonder is among the most spectacular waterfalls globally whose width is 1708 metres and the massive water drop 99 metres at its highest point.
This makes it the largest sheet of falling water in the world. It is also reported to be twice the height of Niagara Falls situated in United States of America.
The waterfalls comprise of Devil's Cataract, Main Falls, Horseshoe Falls, Rainbow Falls and Eastern Cataract.
Peak periods usually occur during April when approximately 625 million litres cascade over the rocky edge per minute. The resultant spray rises up to 1 650 feet into the air that can be seen more than 20km away.
Great Zimbabwe Monument is another cultural heritage site constructed with millions of granite stone without any form of mortar whose massive stone structure is reported to be largest south of Egyptian pyramids.
Khami Ruins situated in the outskirts of Bulawayo are second largest archeological site after Great Zimbabwe Monument.
Both ruins belonged the same cultural traditions whose wall and village layout are more or less similar to the latter.
The other heritage site is Matobo Hills situated on the outskirts of Bulawayo city whose rock paintings are considered to be the largest in Southern Africa.
There are about 20 000 cave paintings and petroglyphs that can be found there, which date from as far back as 13 000 years ago.
Petroglyphs are rock carvings made by pecking directly on the rock surface using a stone chisel and a hammer stone.
Yours Truly can proudly say that Matobo Hills continue to rule the roost on rock paintings south of the Sahara.
And this is a fact.
Till we meet again in the next column.
Related Topics