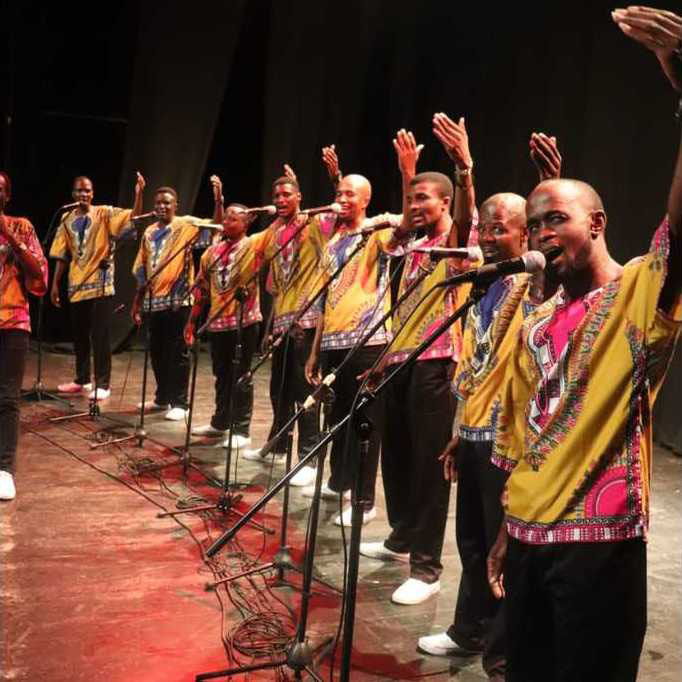 BY SHARON SIBINDI AWARD-WINNING Isichatamiya gospel group, Indosakusa — The Morning Star group leader, Oscar Siziba says prayer, hard work and perseverance has helped them cross the bumpy showbiz sector where some artistes struggle.
The seven-member award-winning group, on May 28 celebrates its 21st anniversary in the dog-eat-dog showbiz industry.
Founded in 2001, the group was known as lmpumelelo Shining Stars and later rebranded to Indosakusa —The Morning Star.
Despite the challenges, the imbube outfit has over the years soldiered on and its efforts have been recognised and amassed seven awards such as the Zimbabwe Music Awards (ZIMAs), Best Preserving The Culture in Botswana and Roil Bulawayo Arts Awards (RoilBAA).
"Indosakusa —The Morning Star was formed on May 7 2001 at eNqameni, Mapane in Gwanda," Siziba said.
"We then relocated to Bulawayo searching for greener pastures in our music career.
"We got so many challenges like accommodation, food and clothing among others.
"This is because we were still new in the music industry, and it was really difficult to adjust and adapt to everything."
Siziba said he was happy seeing the group reach a 21-year- milestone despite the challenges on the acceptance of the imbube genre by local fans.
"Truly speaking, I am happy that we have turned 21 years of existence," he said.
"According to the history of Imbube music, l didn't think we will reach this far, but l think it's by the grace of God … Jehovah Ebenezer.
"Usually imbube groups don't exist for more than 15 years existence because the type of beat is not easily accepted in our country."
He said failure by the local fans to accept imbube has seen groups taking their acts to South Africa where there is a ready market.
Siziba said prayer has played a huge role and  kept them going.
"Our secret to success which has kept us going is prayer, practice, patience and hard-work" he said.
"Faith makes the impossible to be possible so as we give faith to God since we know one day God will bless us!
"We have managed to go to more than 10 countries and performed at big platforms. We have staged shows at the FNB Stadium, Coca-Cola Dome Stadium and Pretoria Show Grounds, all in South Africa and the National Sports Stadium here in Zimbabwe.
"We got a privilege to sing for our former late president of Zimbabwe—Robert Mugabe many times and we also got a chance to sing for our President Emmerson Mnangagwa."
Indosakusa — The Morning Star has released 11 albums and their debut album Emthonjeni was released in 2001.
The group is working on its 12th album titled Gospel Volume 3, which will be released this year.
Other albums include Umhlaba Uyajikajika released in 2003, UHlaleleni  (2004), Ngeke ehluleke (2005),  Nomalanga (2006) and Love One Another (2010).
Amaqhinga Aphelile was released in 2013 followed by Avulekile AmaZulu (2016), Gospel Volume1 (2017), lndosakusa (2018) and Gospel Volume 2 (2019).
Siziba said they have done projects and collaborations which has helped them grow their audience abroad.
"We have had collaborations with many local and international artists like in the United States, United Kingdom, Germany and South Africa," he said.
"Our music is being played on various radio stations and TV channels locally and internationally and our music is available on online platforms like Amazon and iTunes, among others.
"We also established the Indosakusa Junior Stars, Indosakusa Teenagers and other projects like Thobela Arts Foundation, Touch of Class Salon to nurture artistic talent among the youths."
Related Topics