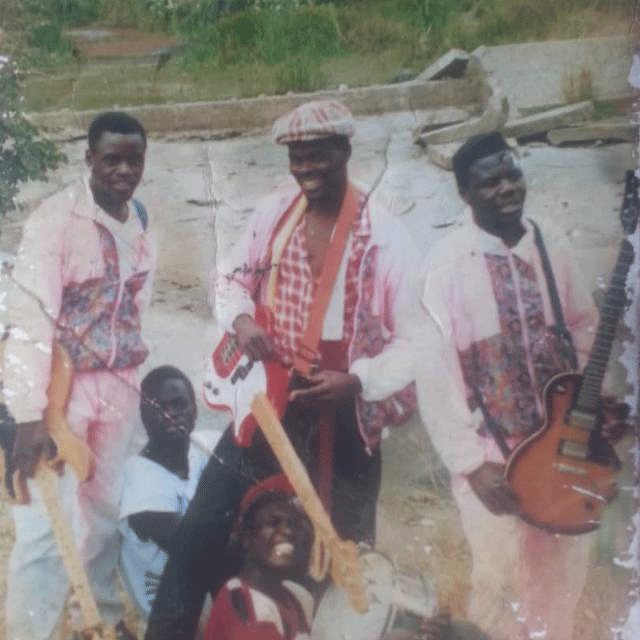 It's early morning and the choruses of birds breaks the day signaling a new day as masses go about their day-to-day businesses.
Ganizani Chiku and Vary Khumulani, the only surviving members of the original Gakamoto Jumbo Stars are busy on their other duties besides music.
Khumulani , the band leader as well as the bassist now a tobacco farmer based in Mvurwi, is busy tilling the land in preparation of the coming season while his companion Chiku, the lead guitarist, who lives in Kadoma, is into mining.
"Our talents are into music and it helped us a lot to grow and it gave us popularity. Mining and farming is like part-time. We only got involved in them so as to put food on the table for our families during difficult times.
"We normally meet in Harare as a band and do some rehersals. We are preparing to release our 15th album Chikomo Chinoera in October this year. Everything is now in place for all the band members to relocate to the capital city where all things looks bright, booming and get back to big business.
"This time we want to show our fans that we are back and we intend to hold a series of live shows countrywide as Gakamoto Jumbo Stars," Chiku said.
The sungura outfit, which is greatly known for their hit song Chiramwiwa, last released their album in 2017 and they took a sabbatical break after facing some harsh economic conditions.
"Firstly, we were involved in an accident in Mahuhwe, Dande, which destroyed our musical kit that included speakers, guitars, amplifiers and drums, hence we were left grounded.
"Our woes continued to mount as we lost some other band members and it further weakened our spirits and the band as well," Chiku told The Standard Style.
Gakamoto Jumbo Stars was born out of hard work, pain and proper perfections of their music as the group made an instant impacted as they shocked many people in the music circles.
"The band was formed in 1984 at Raffen Farm in Mazowe. We first went for auditions at Gramma Records in Southerton, Harare, the same year, but we could not manage to record as we were told to go and perfect our music," said Chiku.
"It took us nine years to be accepted, that was in 1993 and we quickly made an impact on radio stations. That same year we released a seven single Chiredzi /Musha Wapara and an album which carried a hit-tack Chiramwiwa."
He added: "By just hearing our music being played on radio and bars, we were all on cloud nine and we knew it was the beginning of good times ahead of us."
To date Gakamoto Jumbo Stars has released 14 albums including Chiramwiwa (1993), Wakaenda Sei? (1994), Kupindapinda (1995), Rovangoma (1996), Rinemanyanga Hariputirwe (1997), Vakuru chaivo (1998) and Torarama Sei? (2000).
At the turn of the millennium, the group released an album Chirangano that was followed by Tinochengetana in 2002, Barika (2003), Ushe Madzoro (2004), Siyana Neni (2005) and Pane Zvirikuitika (2010).
After a seven-year sabbatical, Gakamoto resurfaced with an album titled Paradise in 2017 and six years later they are back with a six track album titled Chikomo Chinoera set for release next month.
"This year in October we are set to release a six-track album titled Chikomo Chinoera with songs Officer, Ndinokutendai, Ingwe, Makandigara Dare, Mwari Wedu and Sarudzai. The album resonates well with our day-to-day way of living. That is all we mainly sing about," the 56-year-old Chiku said.
Gakamoto Jumbo Stars is composed of Spencer Khumulani (rhythm), Vary Khumulani (bass and backing vocals), Tonderai Kureva (drums) and Ganizani Chiku (lead guitar and lead vocals).
Related Topics